Shopping Cart
Your Cart is Empty
There was an error with PayPal
Click here to try again
Thank you for your business!
You should be receiving an order confirmation from Paypal shortly.
Exit Shopping Cart
A warm Hello,
Greetings,
and Bonjour,
Hoping all is well and wonderful ;)
Product of the week
Coconut
Milk & Oil,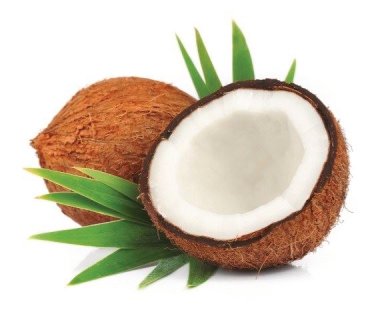 Today we are going for another homemade and very old school hair tradition, if you have access to the ingredients, please do give this a try.
you will need:
2 Tablespoons of Coconut oil
6 Tablespoons of Coconut milk
2 drops of Rosemary oil (optional)
Shower cap 
Comb
Towel
Mix all the ingredients and apply to towel dried cleansed/shampooed hair.
Comb through the hair from ends to root.
Cover with the shower cap and wrap with a towel,this will encourage heat needed for the oils to penetrate the hair. 
Leave on for half an hour to 1 hour and then rinse thoroughly. 
Style as desired.


All products and hair treatments are tried and tested on all hair types.





Beverages
Almond milk
Make your own Almond milk!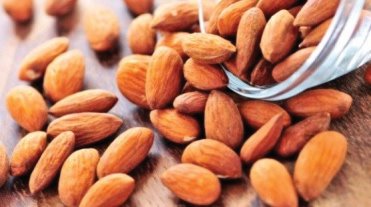 You will need:
1 Cup of Raw unsalted Organic Almonds
2/3 Cups of purified water or spring water
30x30 cm unbleached muslin
Jug
Bowl
Blender
For Sweetening and flavouring, optional suggestions. Cinnamon, Nutmeg, Vanilla, Dates, Apple & Pear puree
Soak Almonds in a bowl with 2 cups of water, cover and leave for at least 12 hours to 48 hours.
Place Almonds into another bowl and rinse the soaked almonds throughly.
Add rinsed soaked almonds to the blender with 2 cups of water, 
Blend to a very fine consistency, add any of the sweetening ingredients for taste. We like Cinnamon, Vanilla and a dash of fruit puree.
Once evenly blended, Sieve mixture through the muslin into jug, share. 
Tastes great either way by chilling as a refreshing drink or slightly warming for a soothing consume.
A greater quantity can be made, sticking to the ratio or slightly adjusting the ratio to suit your preference.
Enjoy!
LONDON FASHION WEEK AW16
This february we attended the
Rohmir
AW16 collection for London Fashion Week showcase held in Covent Garden with the hosts
'Fashion Scout
'.
What an amazing show, with beautiful models draped in the most decadent and luxurious fabrics from velvet to silks and fine lace, a regal atmosphere complemented by an Opera singer as we viewed impeccable talents of designer
Olga Roh
thank you and we look forward to seeing your SS17 during fall season.
the sound the sound
Donna Summer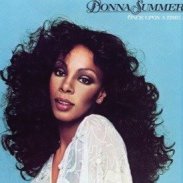 The very essence of Disco, and a very missed soul. Boogie to this album and have your 'Once Upon a Time' time and time again............... 
impress the cat
in the background just waiting for that perfect moment to hijack the cubes, 
ooh Kitty!
Until the next time
Bye for now
xx
A Warm welcome and hello,
Happy new year to you also, we hope that the transition from the last one to the new one, went smoothly.
Moisturising Aloe Shampoo
Lets start by listing the Benefits
Suitable for everyday use (highly recommended for use daily)
Safe to use on young children
Very gentle on sensitive scalps
No Sles, Sls or parabens (the nasties)
Wash and go suitable
What a great shampoo, most probably one of the best in terms of result. Whether you have fine, medium, thick, wavy, afro, curly, poker straight, frizzy, or even ignorant hair and if you are a frequent shampoo'er, add this product to your shopping basket, we always encourage conditioning the hair after shampooing however if you forget to condition the hair after using JASON Aloe Shampoo, do not despair, this product is intensely moisturising.
Seaweed Tea
Now there are so many different tea's to try and some amazing blends emerging, lately we've rekindled our love for Seaweed Tea. Most definitely an acquired taste at first and if thought of as a warm savoury drink instead of a 'Cuppa' the palette should adjust quite quickly, plus the health benefits are too good to refuse.
Not one of the easiest teas to get hold of, available in most oriental supermarkets if not, the internet is a wonderful tool. PS: little to no fishy taste, try it!
Contains vitamin K which helps to maintain hormone balance
A great Body tonic which internally cleans and helps pass things along :)
Helps to regulate blood sugar levels
Contains the important Potassium and Calcium nutrients 
Back to work, it's a new year and space for 1 new item in the work wardrobe (Shhhhhhhh) 
Hand picked just for you here are our fav's
Ladies
Here we have an elegant 2-part dress by James Perse, very flattering long sleeve and pencil skirt to create a slimline figure which accentuates the body, a cross over top to elongate the neckline which creates sheer elegance. 
Fit and flare Dress
We absolutely love this dress, a little added colour to the work wardrobe, a very flattering length too. I'm sure you'd agree Uniqlo always delivers the most comfortable and stylish attire.
Wrap over Dress
A classy number from French connection, again the new below the knee length hemline together with high waist detail creates the illusion of longer legs (the tricks!)
We've purposely selected 3 pairs of shoes for you that would look fab' teamed with any of the dresses.
Guess Shoes
The classic Leather Mary Jane shoe in chic style 
Brogue Shoe
Again would suit any of the dresses, the block heel for a little added height and style appeal.
The ultimate court shoe by Reiss, with a sturdy chunky heel.
Gents
A little nippy out there? layer up!
Now here is a jumper that would look great worn over a shirt plus the added bonus of you being super warm and comfortable at work.
Carharrt workwear, the beauty of this jumper is that it can be worn smartly over a shirt or in a creative work setting, smartly over a T-Shirt.
Reiss Boots
For the man that prefers a structured sharp and precise look, Reiss have the perfect boot in Oxblood shade which is great for that touch of colour.
If permitted in your grown up work environment the smart trainer shoe by G star, will not only assist you with snug feet but also useful for the run to catch the bus.
The Desert boot, oozes everything attached to stylish footwear, inundated wearable for all. Smart/ Casual/ Creative. Just be mindful of rain, jump over puddles and avoid snow :)
Tina Turner 'The Platinum Collection' sounds from the swinging 60's through to her most recent work, Tina and some of her best collaborations with the greats enjoy.................
And happy new year to you too little kitty!
Bye for now
xx
Hi there!
We are back with some great finds, for you, for yours and for your others ;) 
keeping you warm and toasty, here goes.......................
Product of the week.
Grapeseed Oil 
By Hive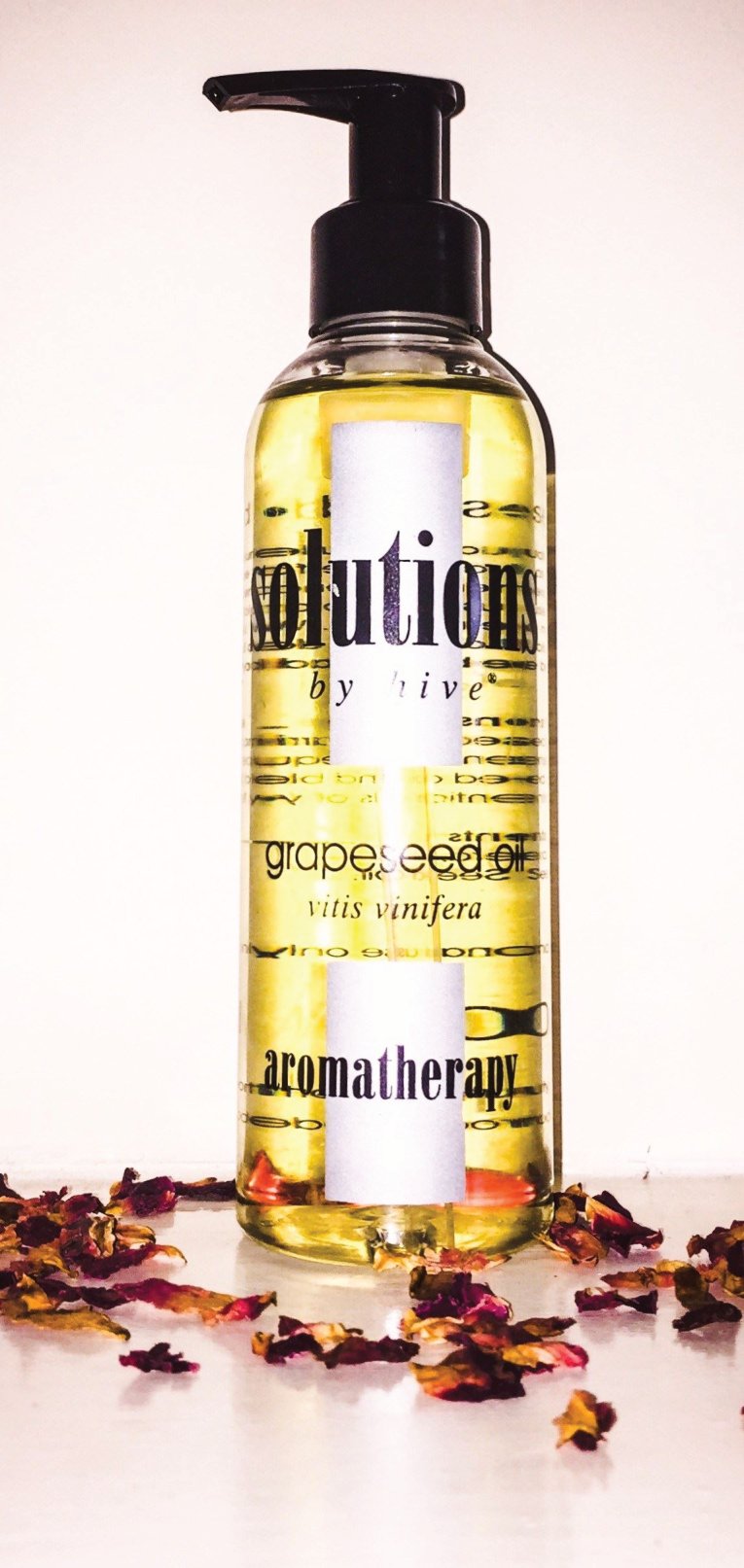 Where to begin?
This oil is remarkable for the hair, scalp and skin.
Preservation and protection is a must as the winter months can cause havoc with our exterior PH balance.
Nightly Anti ageing face/ neck treatment.
Apply 2 drops of Grapeseed oil in the palm of your hands and rub together to warm the oil
Apply to the face starting with the cheeks in upward strokes, 
Then across the forehead, leaving out the eye area until later
And then in upward strokes from the base of your neck to your chin 
Finally using the ring finger, gently pat from the outer eye area to the inner corners of the eye 
Repeat all 4 times
Use any excess oil on the palms to massage onto the nails and outer hands
For the hair
Grapeseed oil is known for its hair strengthening properties
Our tip would be to add a few drops of Grapeseed oil to your hair conditioner, and apply as normal. Not only will you be adding protection to the hair, you'll also be restoring any lost nutrients from the adverse weather conditions.
Why not give it a try? 
Prepare your hair and skin for next summer.
Spinach Water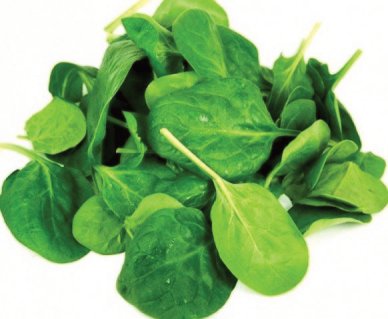 Not the best tasting drink, however the goodness, we mean 'greatness' of spinach itself overrides the taste threshold. 
Blanche or simmer the washed spinach in a sauce pan of water, 
Once the leaves are limp and of bright green colour
Remove the pan from the heat and leave spinach in the water for 2-5 mins 
Serve the spinach, 
And pour your green greatness into your favourite glass 
and consume
We have searched high and low for 'nice' cardigans, check out our best 3.
John Smedley, Jada Cardigan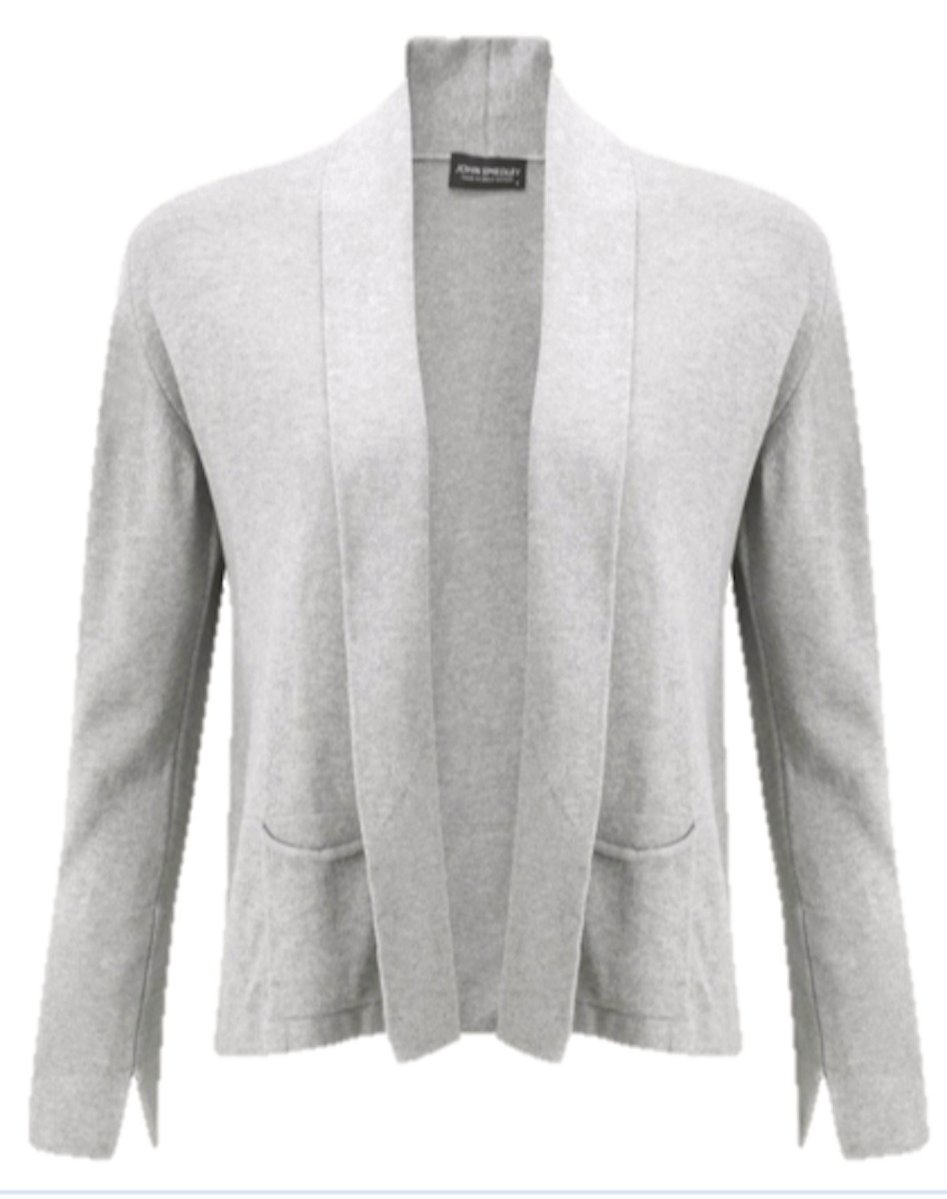 This shawl neck open front cardigan made from sea island cotton, designed with all the great style features for the elegant winter wardrobe, with pocketed front, try wearing a brown leather belt or a vintage brooch for extra added style.
Samsoe &  Samsoe
Kimy Cardigan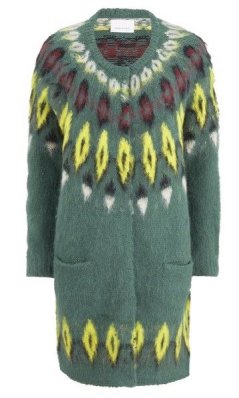 Alpaca, Wool and Acrylic, mix we love this cardigan, Redheads really carry this garment off! This is a really cool statement piece warm enough to wear as a Coatigan!
Paul Smith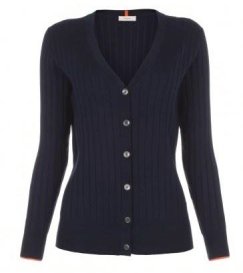 And for the safer option, this lovely Paul Smith cable knit cardigan, nicely shaped and would honestly suit any stylish lady. To be worn as an extra style layer casually or slightlydressily.
What to buy the man who has everything?
A Bag!
Here are three of our fav's
Aspinal of London
Small Harrison Business Weekender bag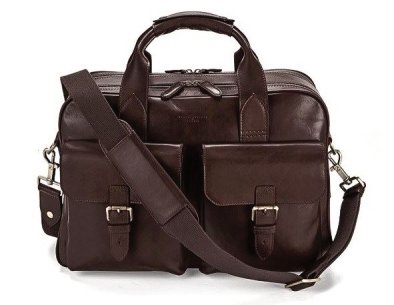 This beautiful holdall is available in Black, Burgundy and Tan, however we are really liking the Brown as this shade really complements this seasons wardrobe.
Herschel Rucksack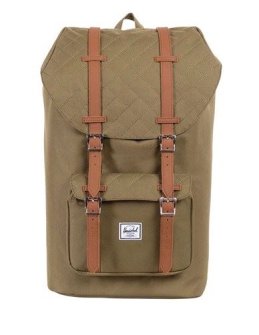 For the rucksack man, this quilted beige canvas bag, with that subtle vintage look, easy wearing no fuss to accompany the low key stylish attire.
Cote & Ciel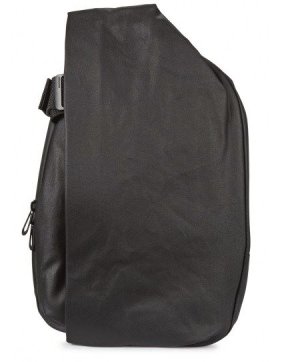 The grown up rucksack, coated canvas material designed for the business man that values all the plus points of a backpack in style.
the sound the sound
The Rance Allen Group
'Say my friend' album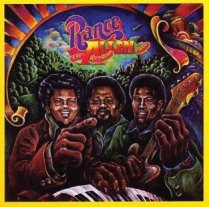 What a great find, we love music in all formats shapes and sounds, we're not sure how to describe this magnitude of sweet 1970's melodies, but we must say 'peace' is the driving force behind the chords. If you like the key's, the strings, 
the funk and great vocals, have a dance to the Rance...............
impress the cat
the true connoisseur, she'll have one on the rocks!
Bye for now xx
Hello and welcome,
We hope that you are all well and wonderful..............
Product of the week
Bay Rum (not for drinking!)
This fresh smelling product has been used for centuries originating from the West Indies, varied preferential uses to the beholder. 
We praise Bay Rum for it's ability to soothe and correct irritated scalps especially during season change. 
As your summer haircare to winter haircare is in early transit, the scalp will also change and often rebel with new product contact. Use Bay Rum directly on itchy and flaky scalps until the irritation disappears. Enjoy the fresh smell too.
Drinks
Raw Cacao
Widely found in West africa, Central America and Asia. The best quality Cacao is found in Ghana.
Natural Yummy Hot Chocolate Brew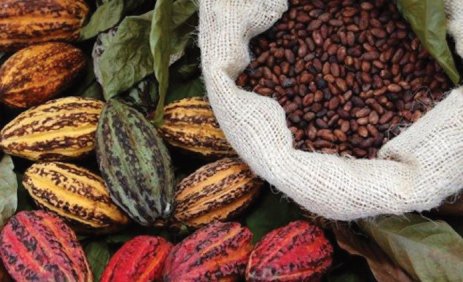 The healthy natural alternative Vs the instant sugar, salt and E enriched unhealthy versions you find on the supermarket shelves (at eye level).
Per person
1 cup of Soya, Almond, Coconut, Hemp, Rice, or Dairy (Milk)
1 - 3 TBSP Cacao powder
1   TBSP Agave nectar or Sweetener of your choice
In a small saucepan, gently warm and stir
Add Nutmeg, Vanilla or even Chilli for that extra flavour. Enjoy!
Fairly traded and ethical clothing
Dhaka Dress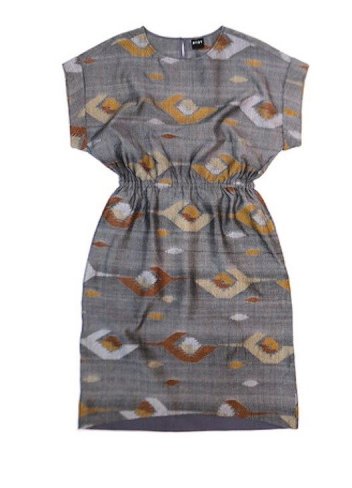 We must say, ethical clothing has definitely climbed the style ladder. Not that style bears priority over essential lifestyle fundamentals, we're appreciating design also the fact everyone responsible for the production of this item from the initial seed stage, will benefit from any sale.
Gents Cardigan
Alec Bizby Handmade Double Faced Kimono Cardigan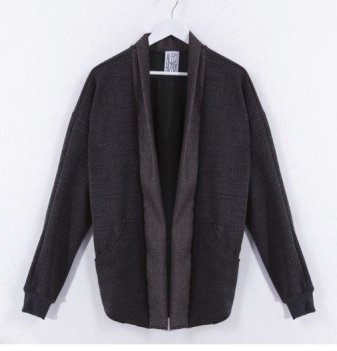 Gents we've not forgotten you, this cool cardigan cut and sewn in london by Alec Bizby in Jacquard fabric for your 'smooth operator' look.
Irisa Embroidered organic Hemp Wrap Shirt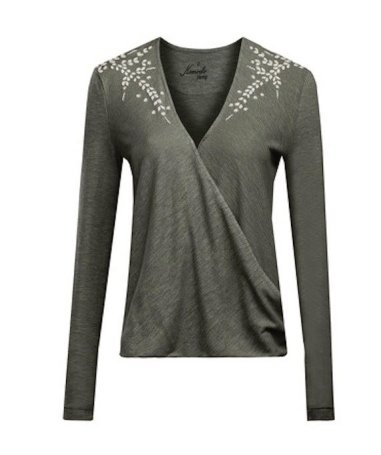 So beautiful, so warm beautifully made Hemp wrap shirt, flattering for all women to wear casually, smartly or dressy. (recommended minimal wardrobe piece)
The Sound The Sound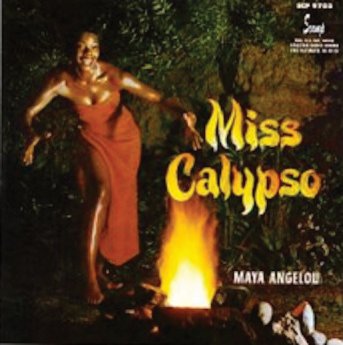 The warming and soothing voice of the late and great Maya Angelou, music to make you chuckle, music to entice those hips to move like a wild flame, music to remember those that once graced the earth with such beauty and a lifetime of wisdom to share................. 
impress the cat
an ethical twist and shout :)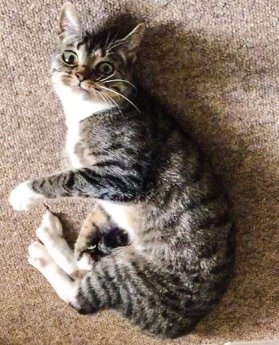 Bye for now xx
Hello readers, how nice of you to join us, here's a short recap of our past month.
Product of the week
Bed Head
Tigi Sugar Dust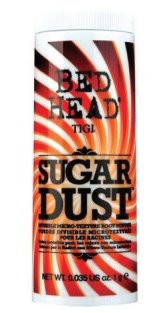 Oh my, what a wondrous product! Light particles finer than dry shampoo texture, The Sugar Dust absorbs excess oil on the scalp and in the hair, it cleverly injects volume into limp hair, defines layered tresses and actually holds in place throughout any humid atmosphere. We 'Highly' recommend! 
Beverages
Warm lemon water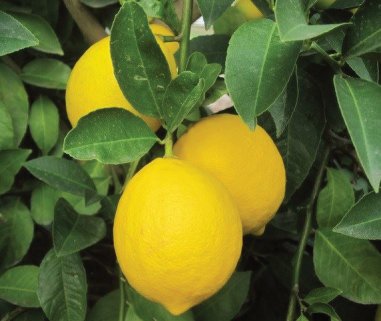 10 Benefits of drinking warm lemon water;
Aids Digestion
Cleanses your system
Boosts immune system
Balances PH levels
Clears Skin
Energises and enhances your mood
Promotes healing
Freshens Breath
Hydrates your lymph system
Aids in weight loss
So why not add a warm cup of lemon water, to your first thing in the morning regime?
light outdoor jackets (ladies)
It's jacket time as we watch the summer fade to fall. Not quite time to get the winter coat out also not warm enough to just slip on a light cardi'. Here are our best picks of classic womens jackets.
Walter Baker Suede Jacket
This gorgeous brown suede jacket ticks all the style boxes, but most of all an item that will see you through many seasons for many years. Would look great with anything.
Mango Classic Cotton Trench coat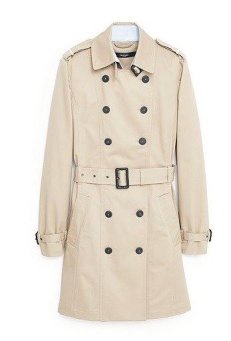 Again another classic jacket that can be worn countless times and some may say a key item for the wardrobe, whatever the weather, the classic mac serves well.
Preloved Retro Velvet Green Jacket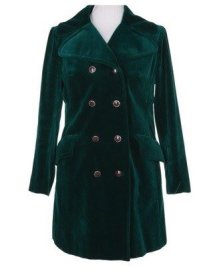 On the quest for the perfect jacket ? try visiting a charity shop or an independent retro or vintage shop you might just find a unique item to love for another 20 years. 
Our favourite pre-loved clothes stores: 
Repsycho: Bristol
Rokit: London
Jet rag: Los Angeles
Light outdoor Jackets (gents)
French Connection Stretch Blazer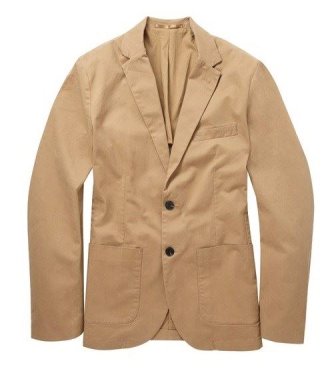 This easy wearing blazer looks great in the old camel shade, which seems suitable for all, would look great with a pale blue shirt and navy straight leg trousers or cargo pants.
Farah Vintage anorak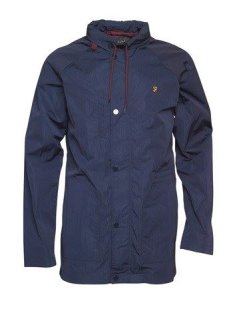 This smart Farah anorak can be worn casual or smartly.
Green Field Jacket (Rokit)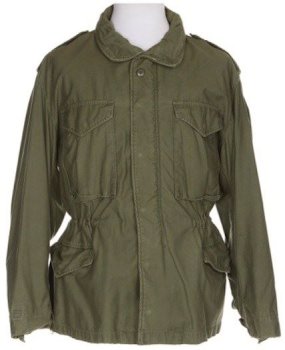 Want to start wearing vintage/ Preloved/ Retro but not sure how to start? A simple cut outdoor jacket will help to start the collection.
the sound the sound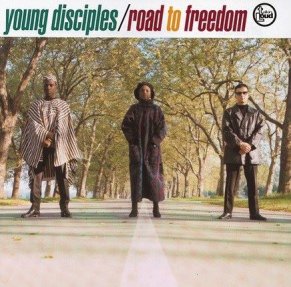 A pleasant blast from the nineties British soul music graced with gospel....Sweet
Impress the cat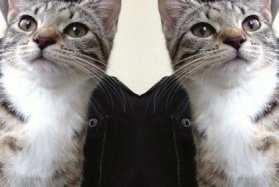 Inspired by London Fashion Week, she now sports biker jackets.
Bye for now
xx
Sun Glow Greetings to you all, 
Product of the week
Matrix Biolage Advanced
Keratindose shampoo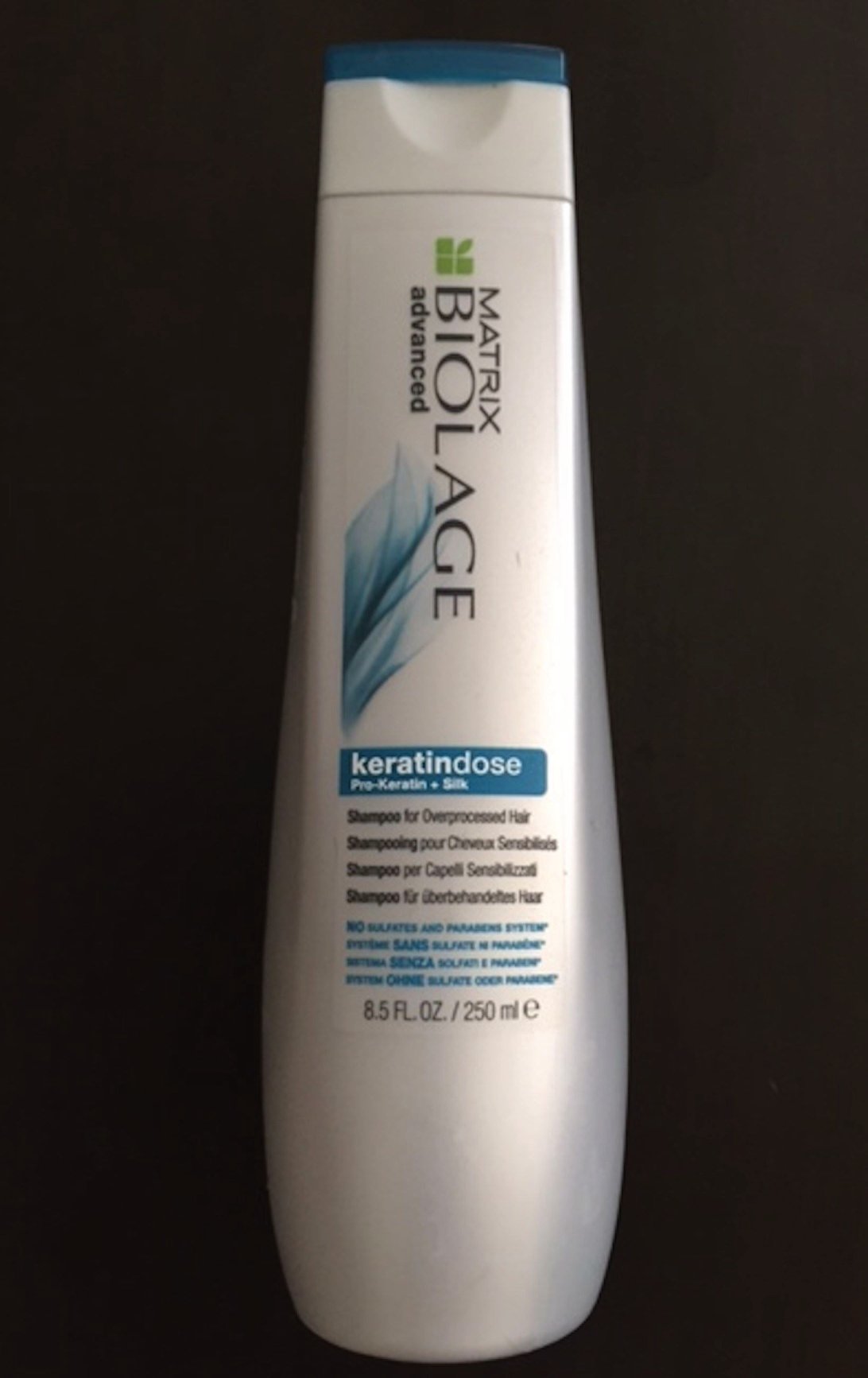 Perfect Perfect Perfect for sun exposed holiday hair, or even hair prepping for the holiday sun. This product is aimed at the consumer wishing to improve the condition of 'Over processed hair'. Your hair by no means has to be in a state of disrepair to qualify  however it has been discovered that products with such labelling offer more benefits to the hair. This shampoo is also free from the nasties 'Sulphates and Parabens'. Beautiful aroma too. Highly recommended to use on all hair types.
Denim Dresses
Denim originally worn as workwear, now presented as delicate dress wear 'Wardrobe essentials' our picks are as follows;
SJYP Dress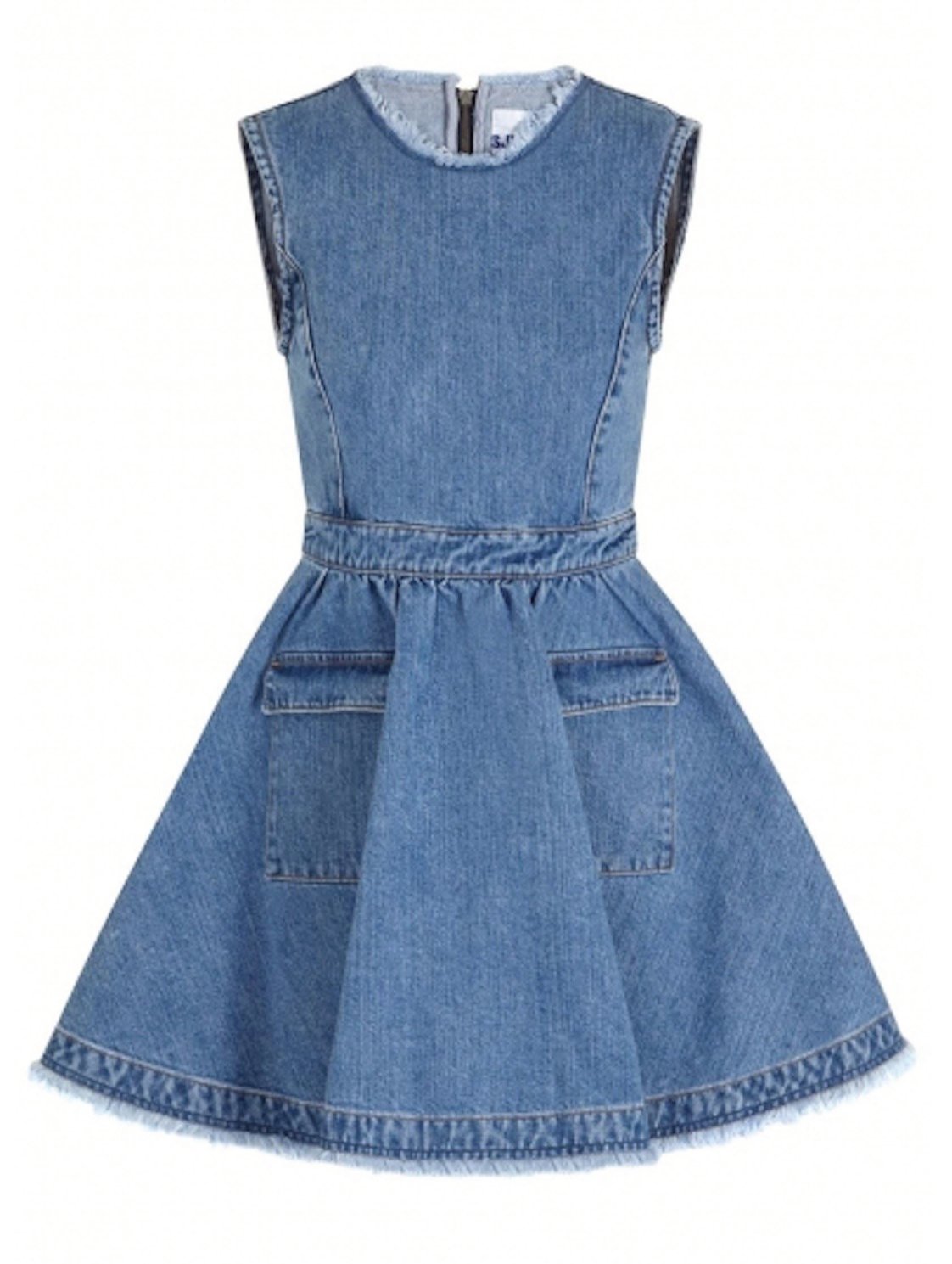 This Cute denim dress by SJYP, subtle denim shade. For a great casual look team with a pair of classic white converse trainers, or for a smart look add a pair of brogues.
See By Chloe Dress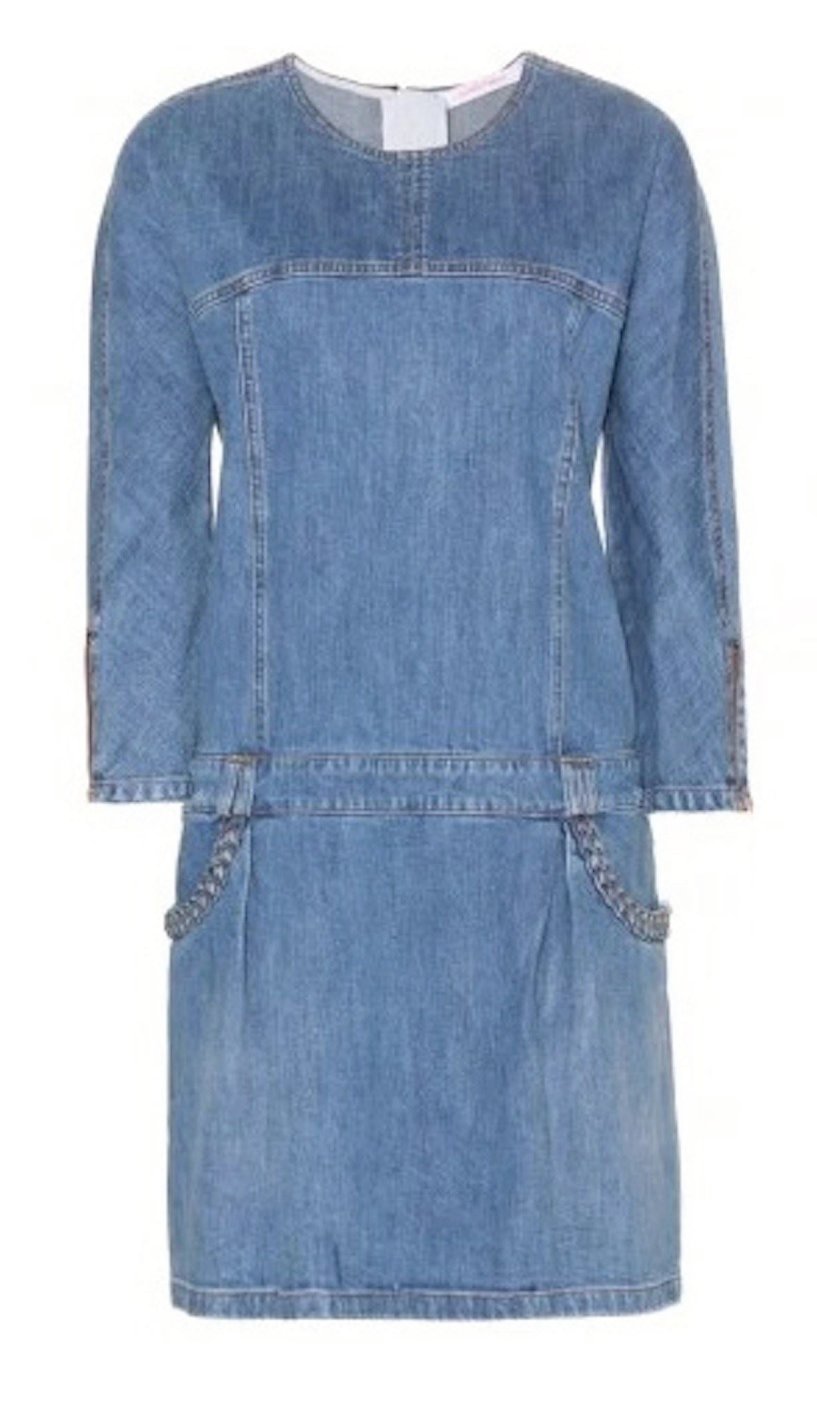 Another subtle denim shade from Chloe, drop waisted dress absolutely fab for a summer walk, easy to dress up with a pair of sandals or sling backs for the ultimate style.
French Connection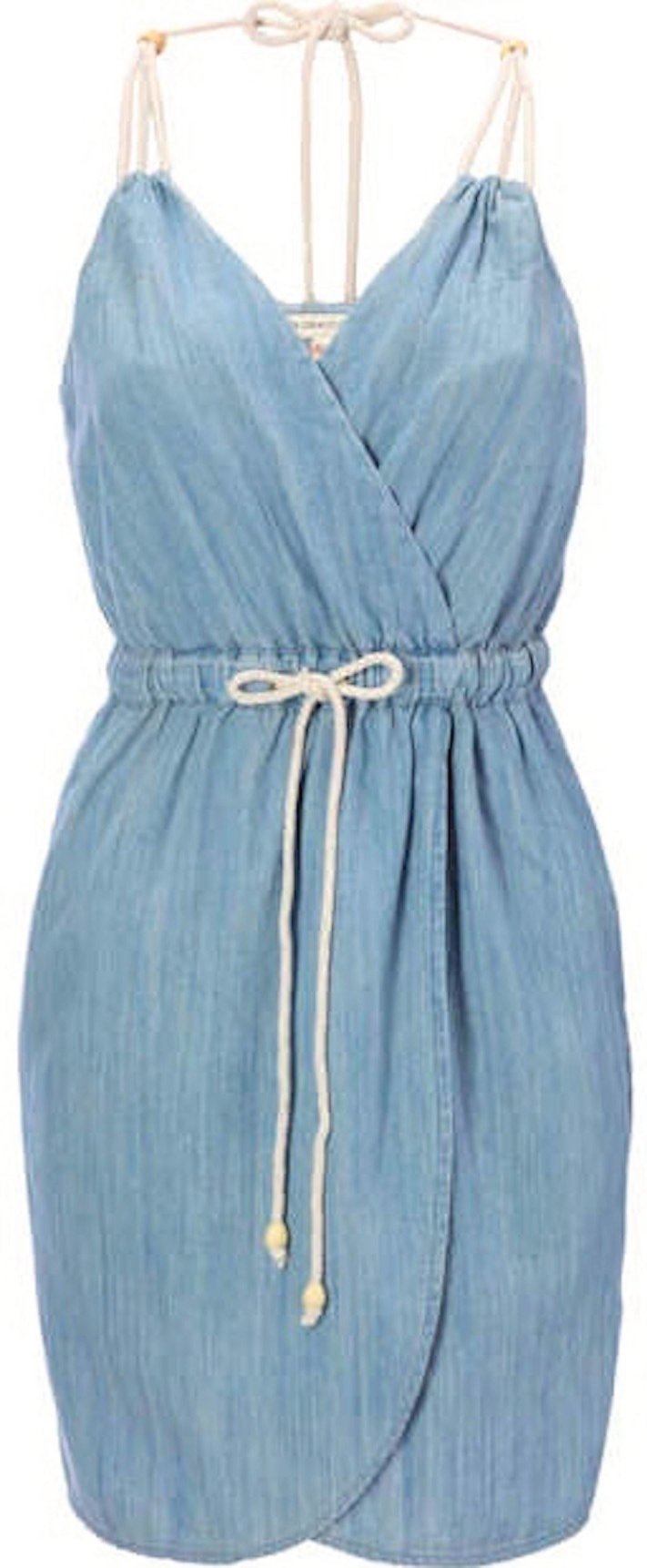 How lovely, thanks French Connection. This lightweight dress can be worn casually, smartly, glamourously or sun lounger gloriously. 
Gents Shorts
We've not forgotten the gents, a pair of shorts that are comfortable and stylish for all walks of man. Here we go.......
Gant Belted Cargo shorts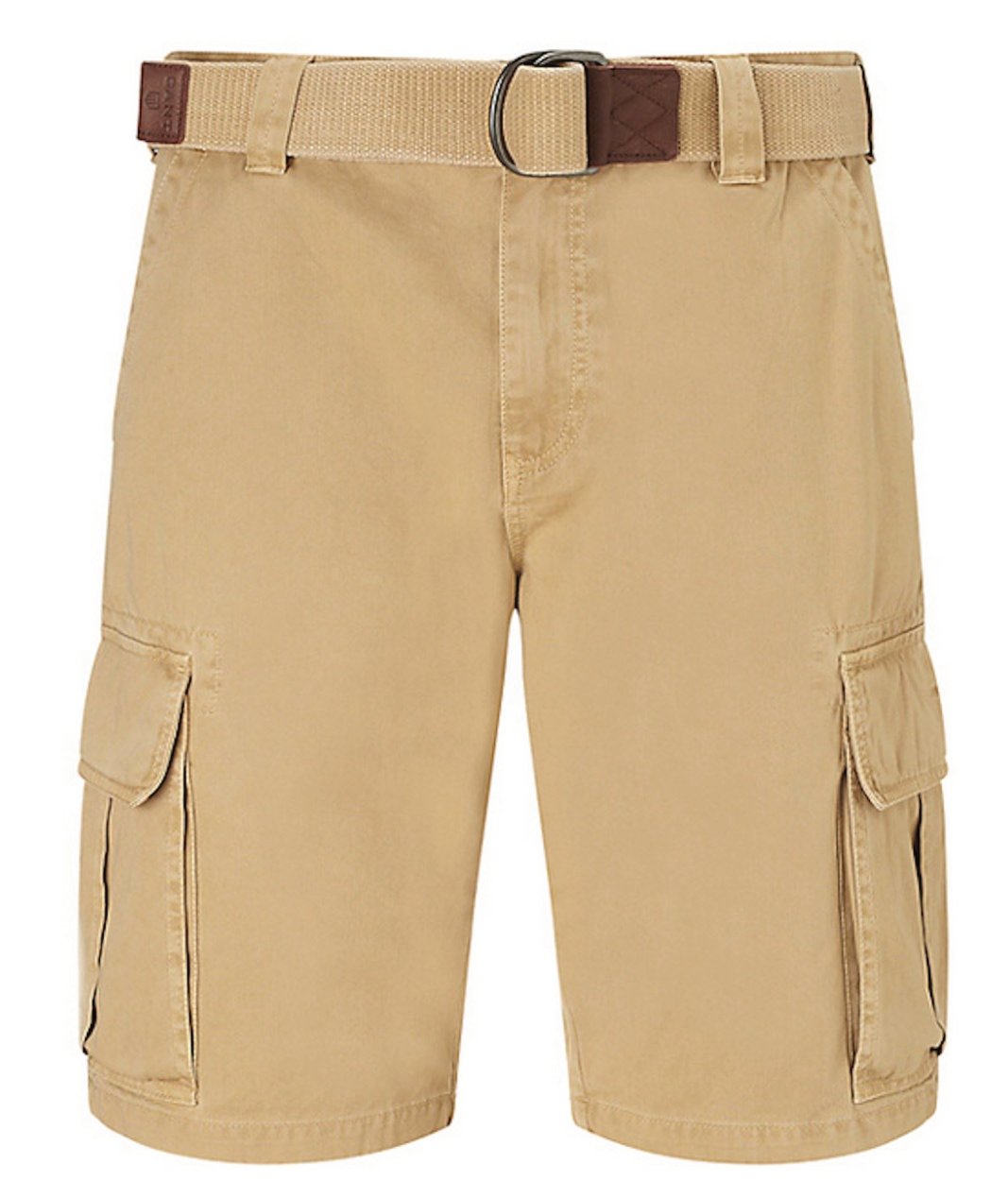 Very smart nicely cut shorts just at that perfect length. Would suit all gents and can easily be worn with anything.
Gant Belted Cargo Shorts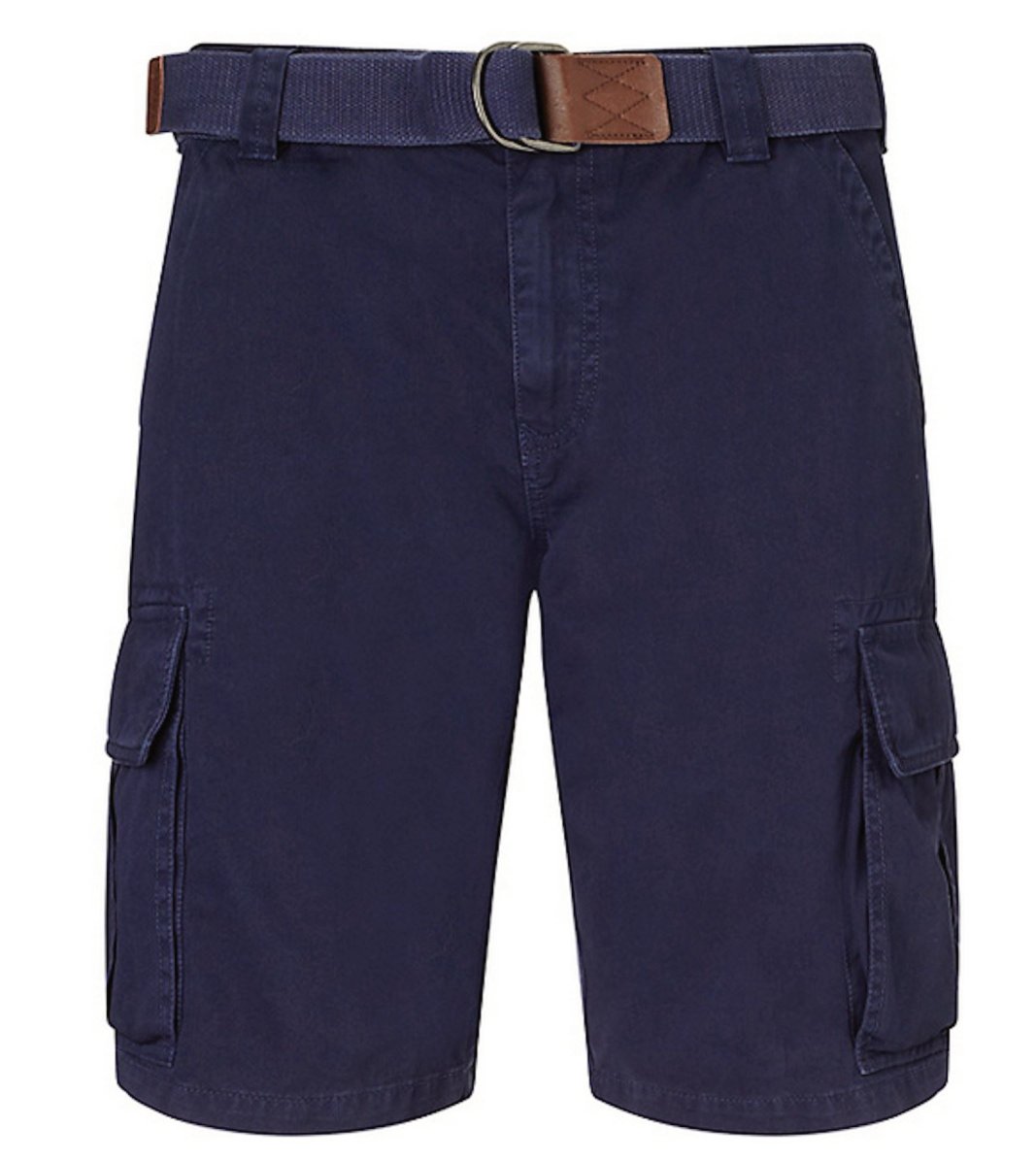 The same as before, in Navy
Michael Kors Cargo Shorts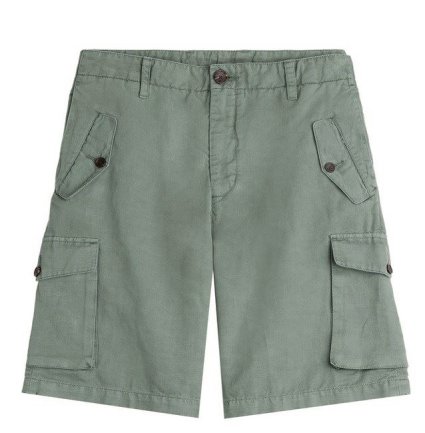 Utility or Cargo shorts, perfect for beach holiday's with multi pockets and light cotton quick drying. Again would suit all gents and easily worn with anything, simplicity.
the sound the sound
'I am Gloria Gaynor" album. Be prepared to sing and dance.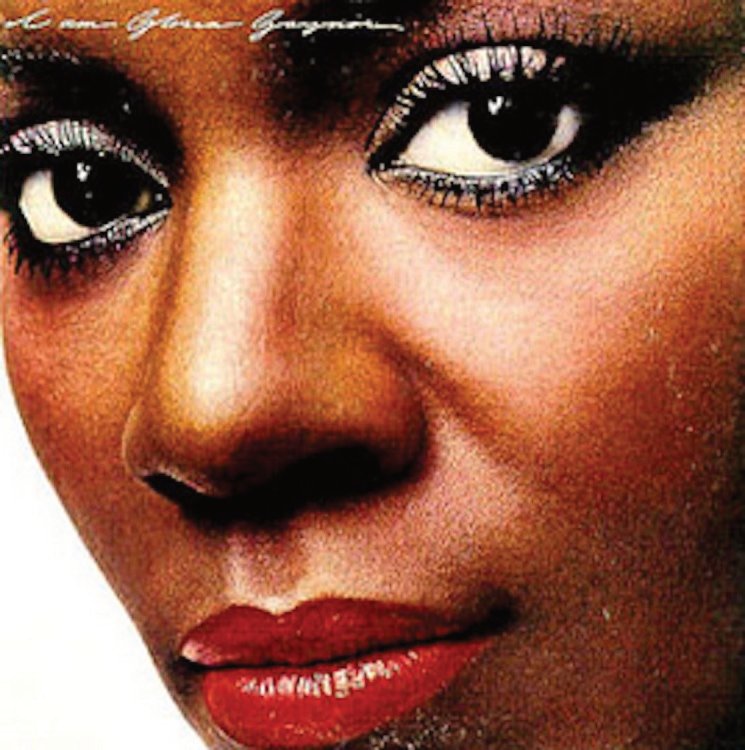 Impress the cat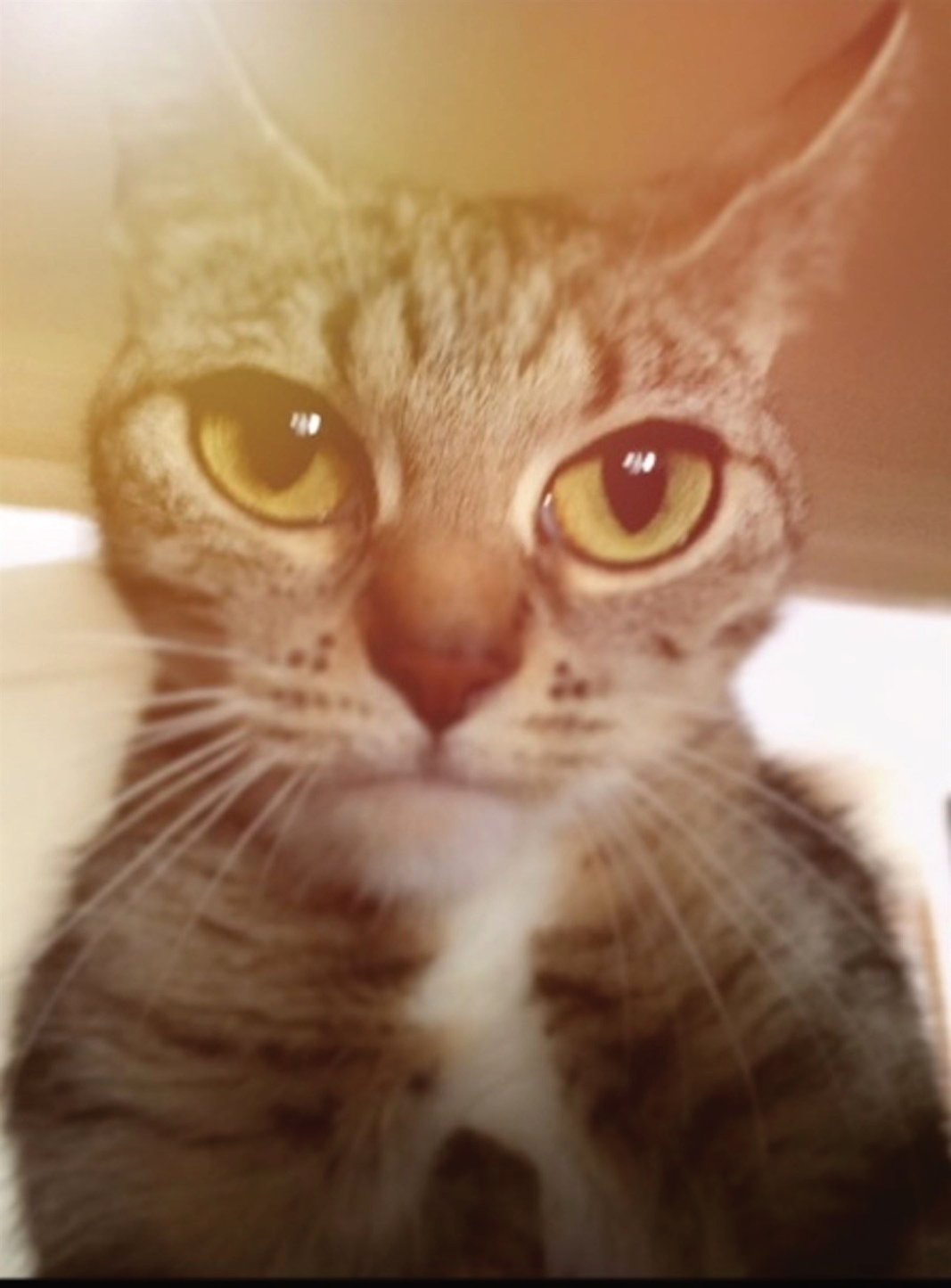 The first and last day, of playing with wasps :)
Happy Summer Holidays
xx
Hello Sunshines,
We hope that you all are managing to enjoy the delights of summertime as well as keeping safe and protected.
Product of the week
Tresemme Keratin Smooth Masque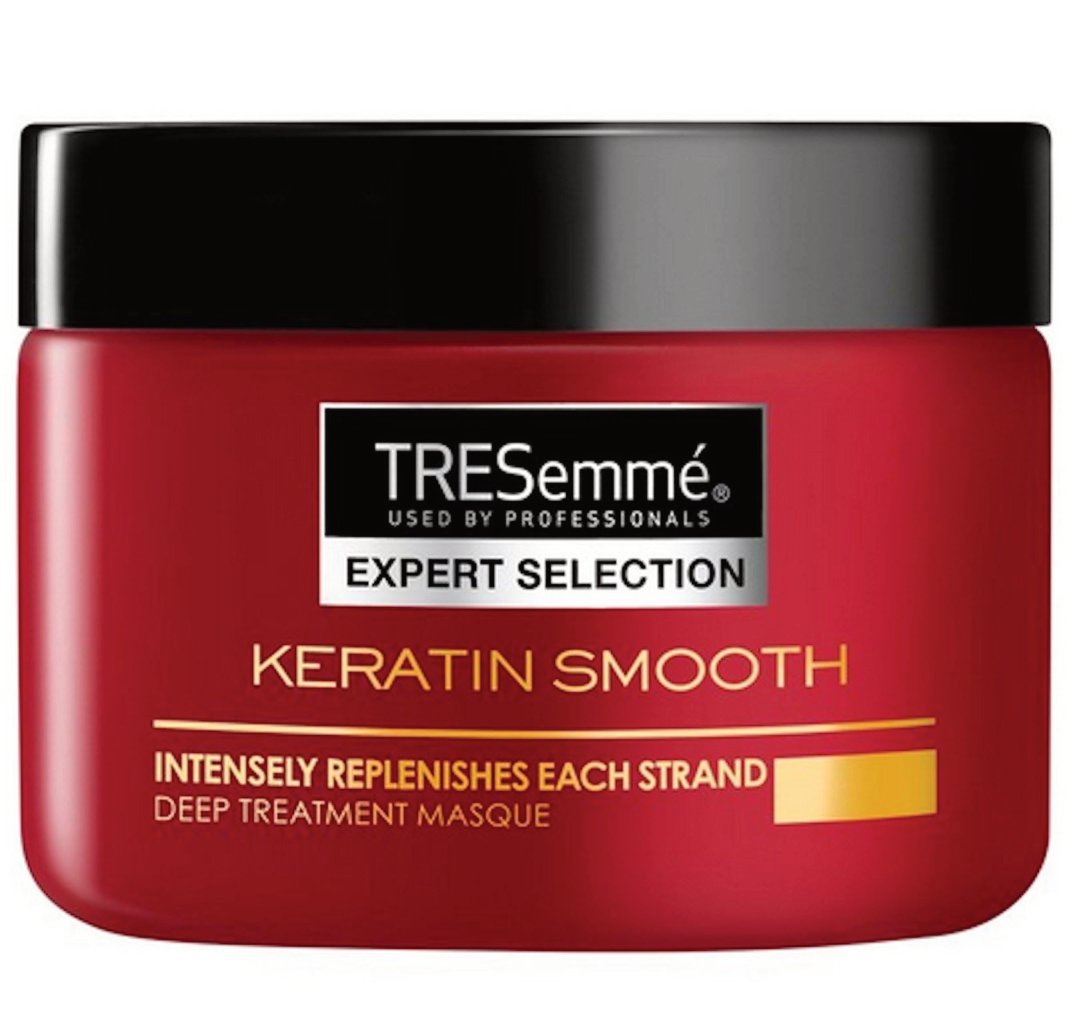 We are reminiscing of the days when Tresemme was an exclusive brand available to professional salon owners and what a godsend it was, the range of products, value for money and happy clients. Since then brand has become high street available, the standards and great quality have remained the same if not better. We would highly recommend any product from the Tresemme range especially the Keratin Smooth range, which promotes sleeker hair not necessarily straight hair, but smooth nourished hair. Wonderful results if used after sun exposed hair. 
For super hydrating treatment. 
Wet the hair then apply the masque from root to tip 
Comb through and then rinse, 
Follow by shampooing the hair and then apply the masque in the same way as before, only this time leave on the hair for 10 to 30 mins, rinse thoroughly and style as usual.
The wonderful world of Aloe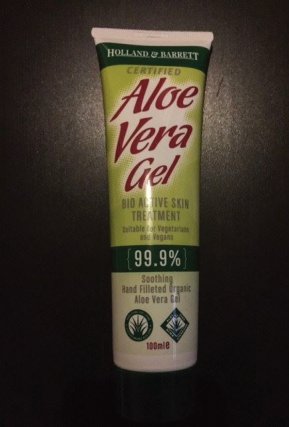 After sun, Skin repair, Cooling, Gentle use around the eyes and our latest discovery.......... 
use at night after your facial cleansing routine. apply generously to the face and neck then be prepared to be amazed in the morning 
mirror mirror on the wall :)
Shopping and supporting small/ medium sized UK businesses
We'd like to start promoting independent retailers as the successful rise of emerging brands and designers are gracing the consumer market. 
The Permanent Pop-Up shop
, this shop is based in London Soho, an independent concept store which houses the most unique and innovative labels. Definitely worth a visit. 33 Smith Court, Soho, London W1D 7DP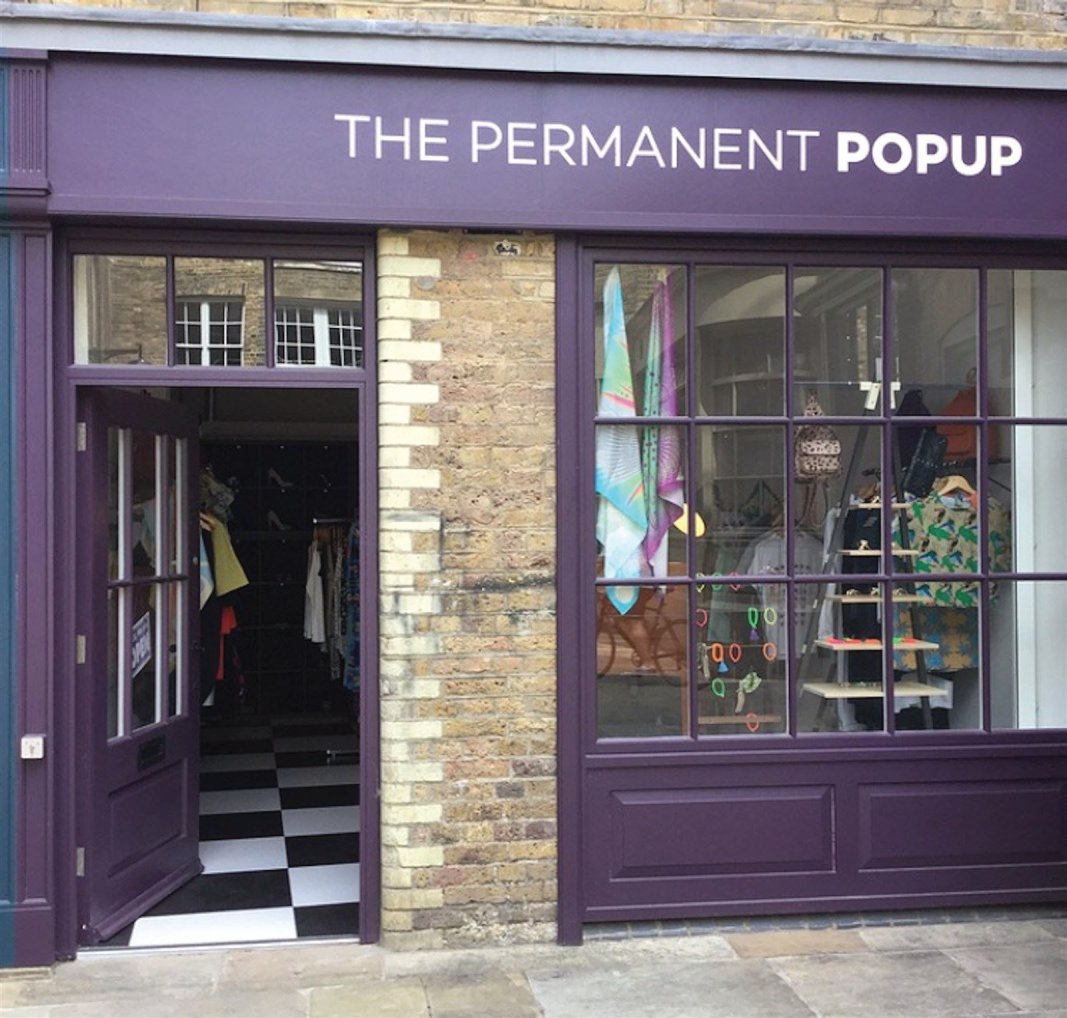 Music
May your summer be filled with dance, laughter and lots of live music, alternatively Sting and the gang on the stereo.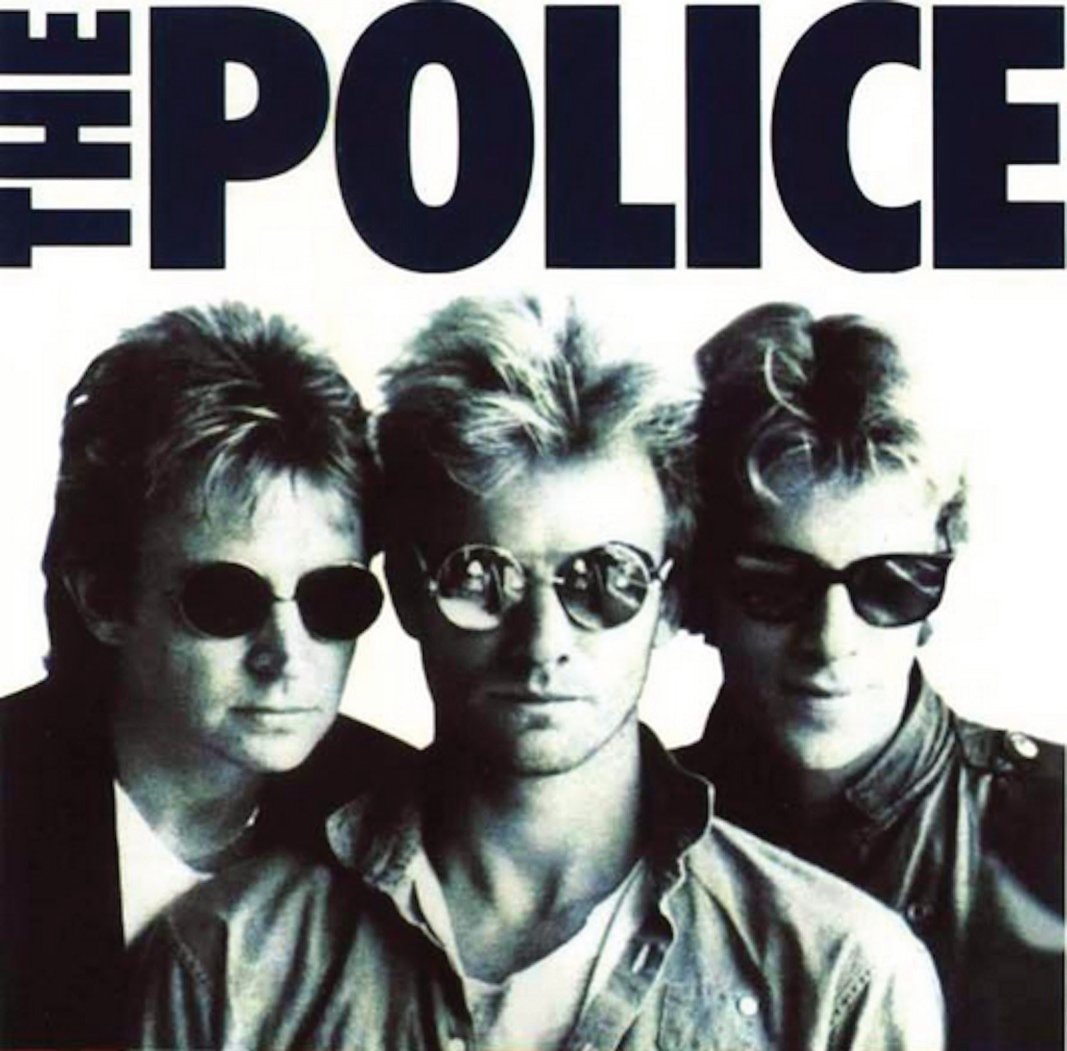 impress the cat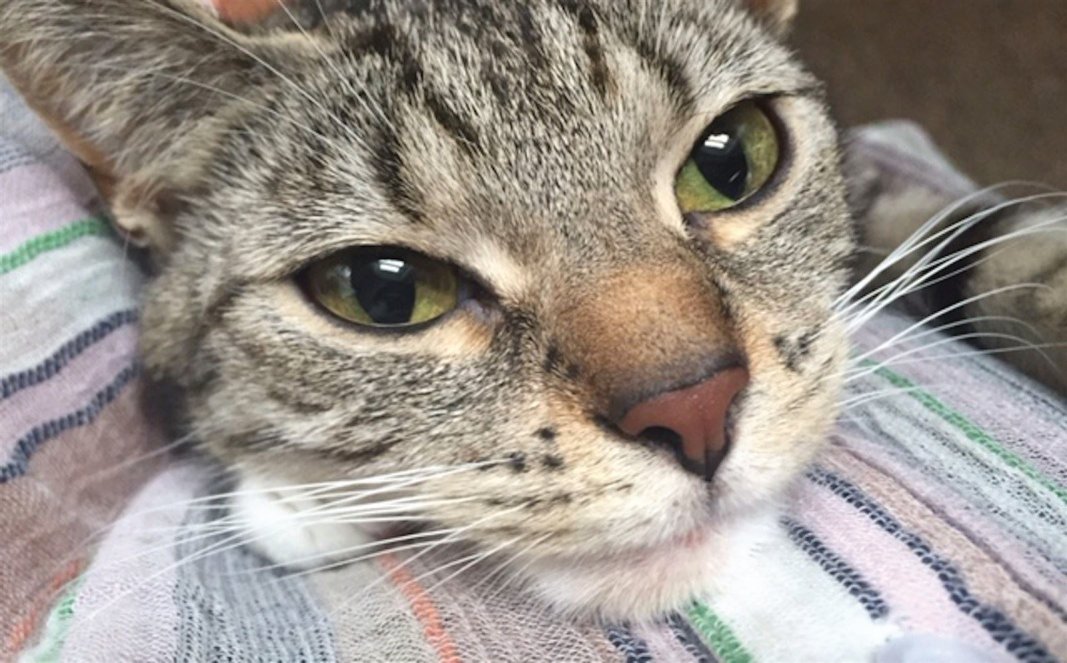 Bye for now
xx
A warm hello lovelies, 
A quick snip blog, and a reminder to wear, Sun block and Sunscreen, take great care of your skin this summer :)
Product of the week
Tigi
Foxy Curls 
Hi Def spray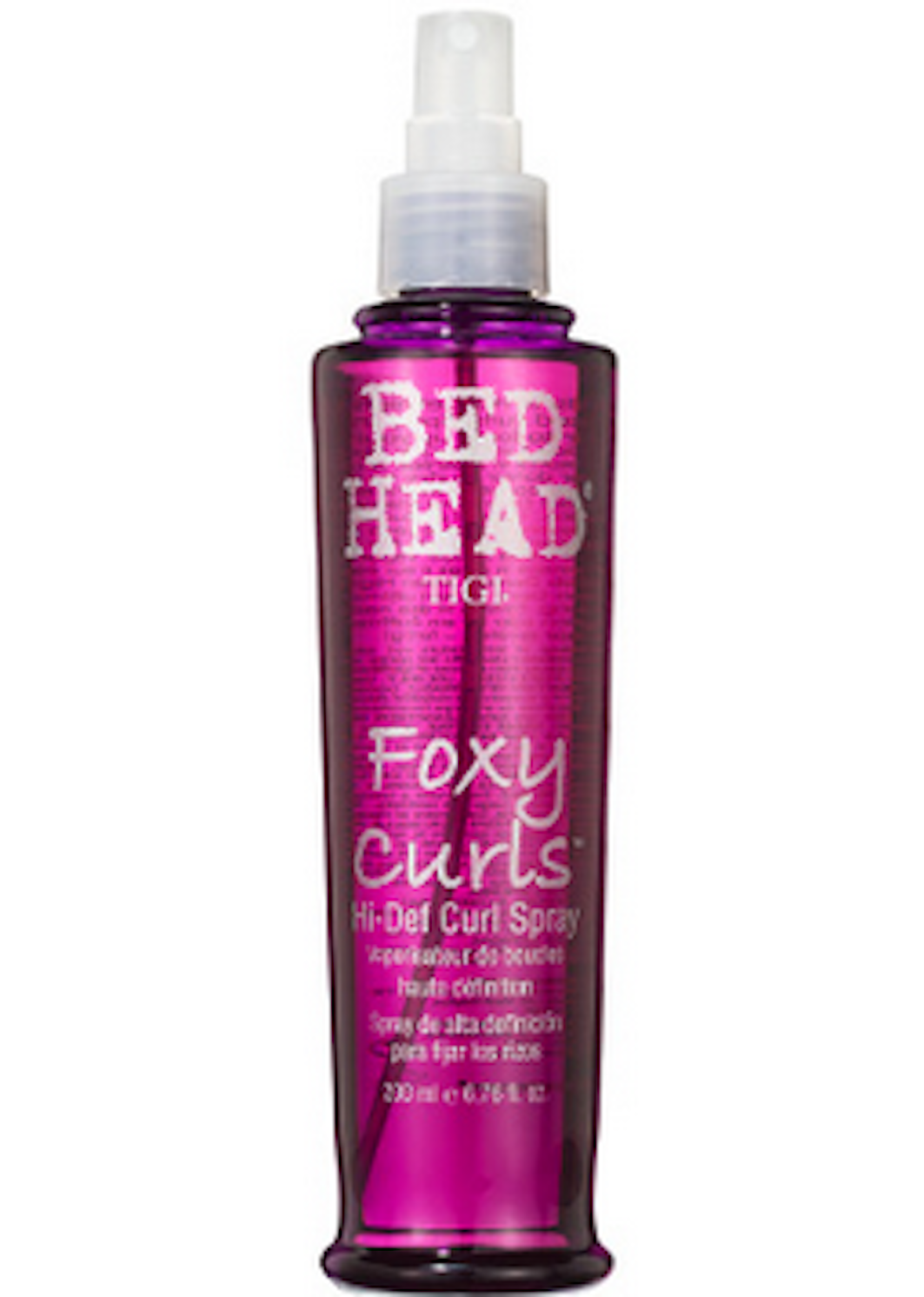 Curly hair, in all its folds and twists will have a lasting and loyal friendship in this product, but today we'll show you how to get the best look for wavy, in-between hair that's neither straight or curly.
Ok, firstly shampoo, condition and then blow dry straight with a smooth finish.
At a 10inch distance, spray onto dry hair, 2 sprays would be adequate make sure it is evenly distributed. 
Then with your hands (or someone else's hands)  
Twist and scrunch the hair until dry (no hairdryer needed as the spray evaporates quickly with a gentle hold).
And voila, a natural tousled summer look.
Drinks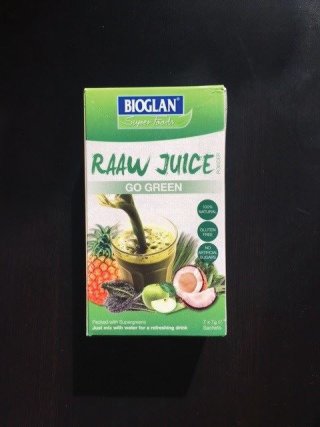 We have been enjoying our Raaw juice breaks, a box of 7 sachets of Raaw 'go green' goodness (wheatgrass, barley grass, & chlorella)  just add to water and be prepared for the zingy feeling.
Dresses
The underestimated navy dress makes a come back this summer, you can't go wrong with Navy, 2 of our favourite:
Nicole Farhi
Drape Fold Jersey Dress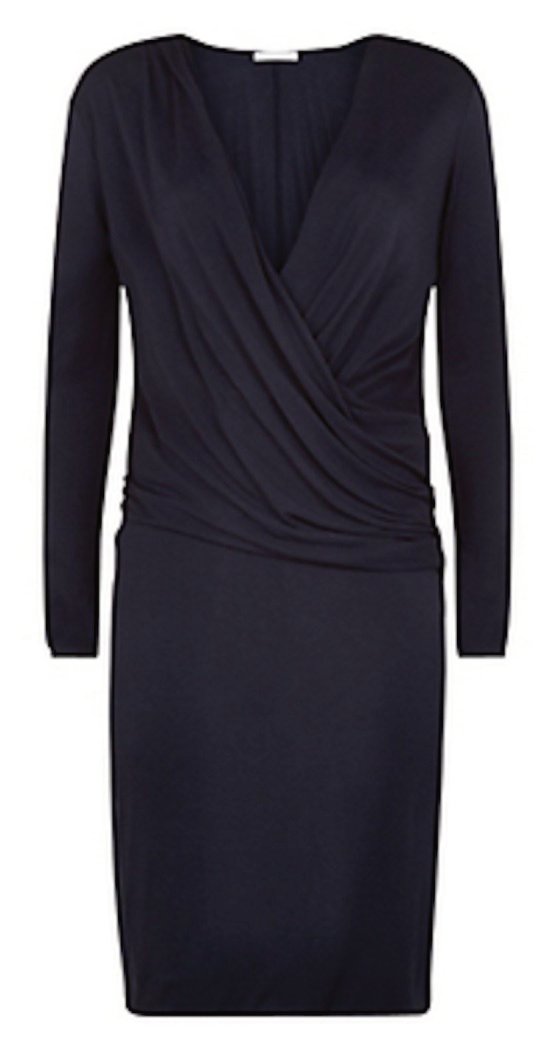 Beautiful, quality weight jersey, very breathable and incredibly flattering. Can be worn as a smart day dress or glamed up night look. 
Uniqlo
Sleeveless shirt dress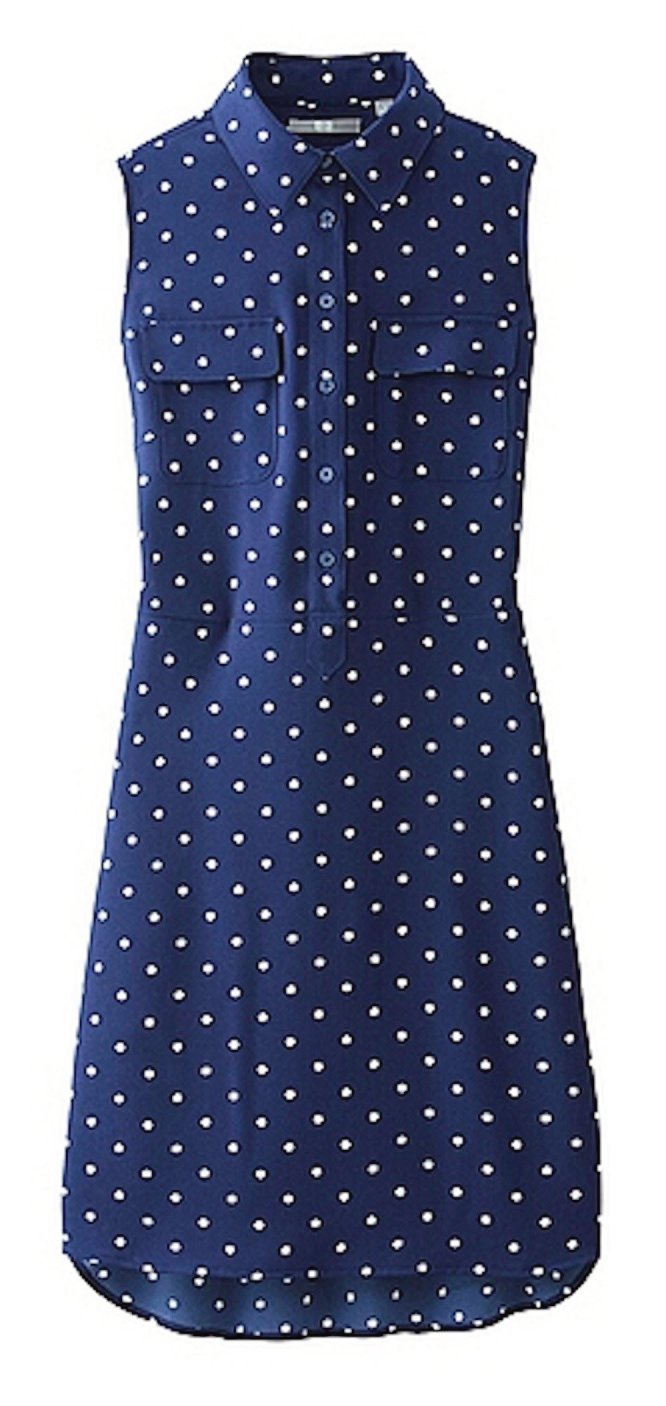 A really cute number from Uniqlo, very simple, stylish and flattering. For the ultimate look team with tan leather sandals.
Gents Shirts
2 of our favourite picks
A.P.C
Denim Shirt
\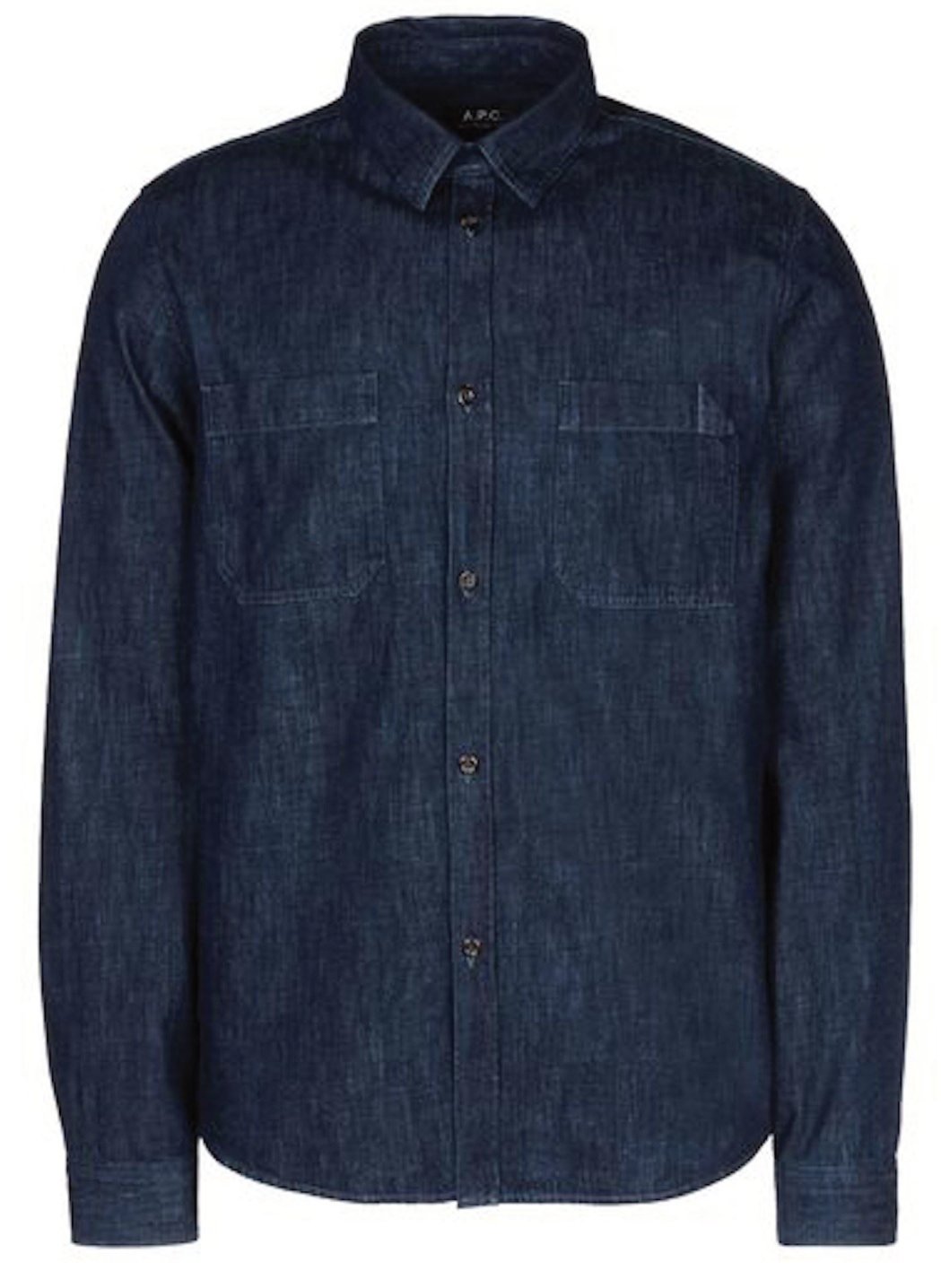 This shirt will suit anything, slacks, chinos, board shorts or tailored trousers. A smart casual look for the weekend. 
Eton contemporary fit single cuff shirt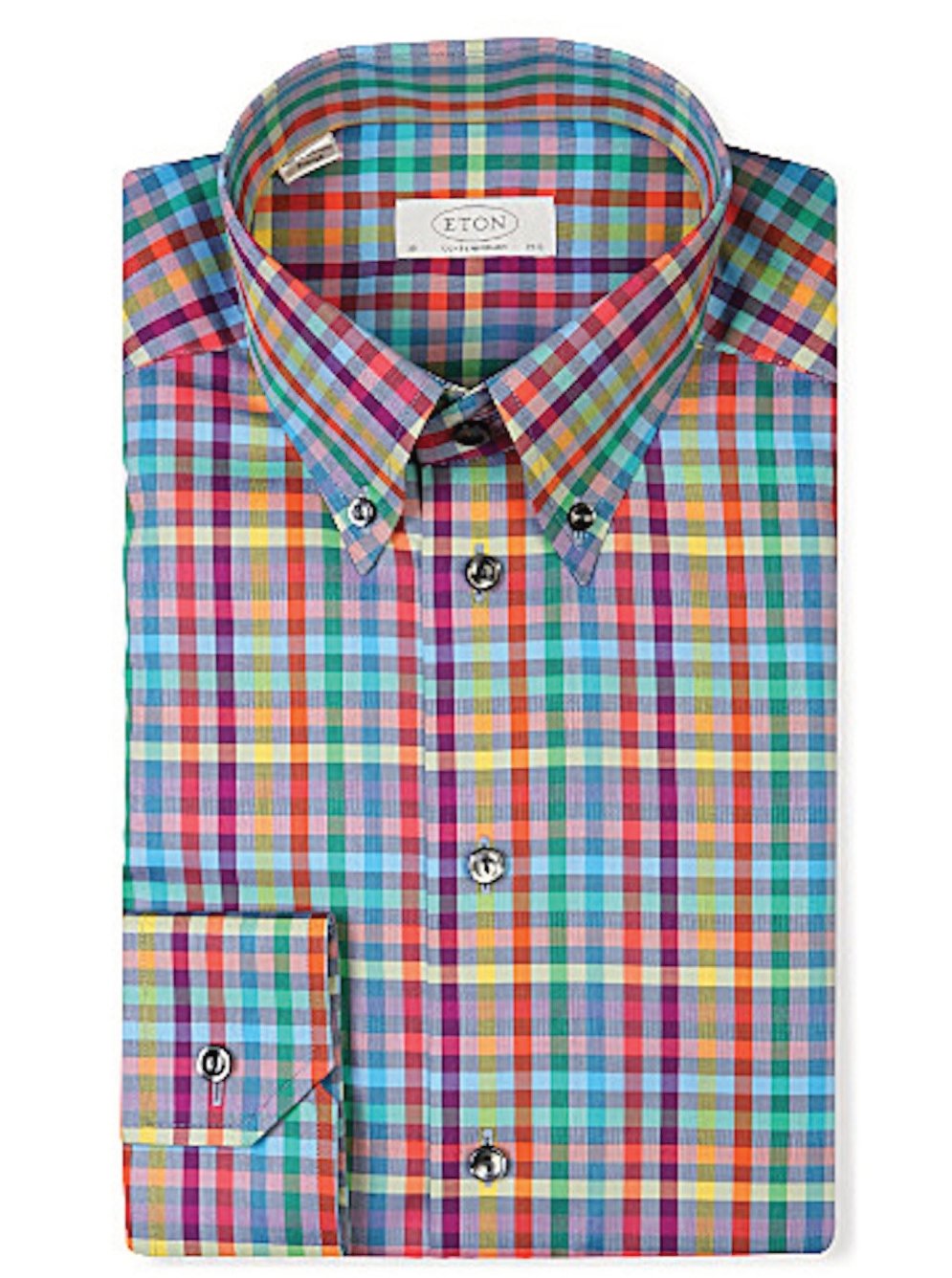 We love this shirt, it's not easily worn however if you manage to pull it off, enjoy the complements!
Music
The delightful sounds of Disco, from the Disco lady Diana Ross, will put the dance into your sun-dance rituals.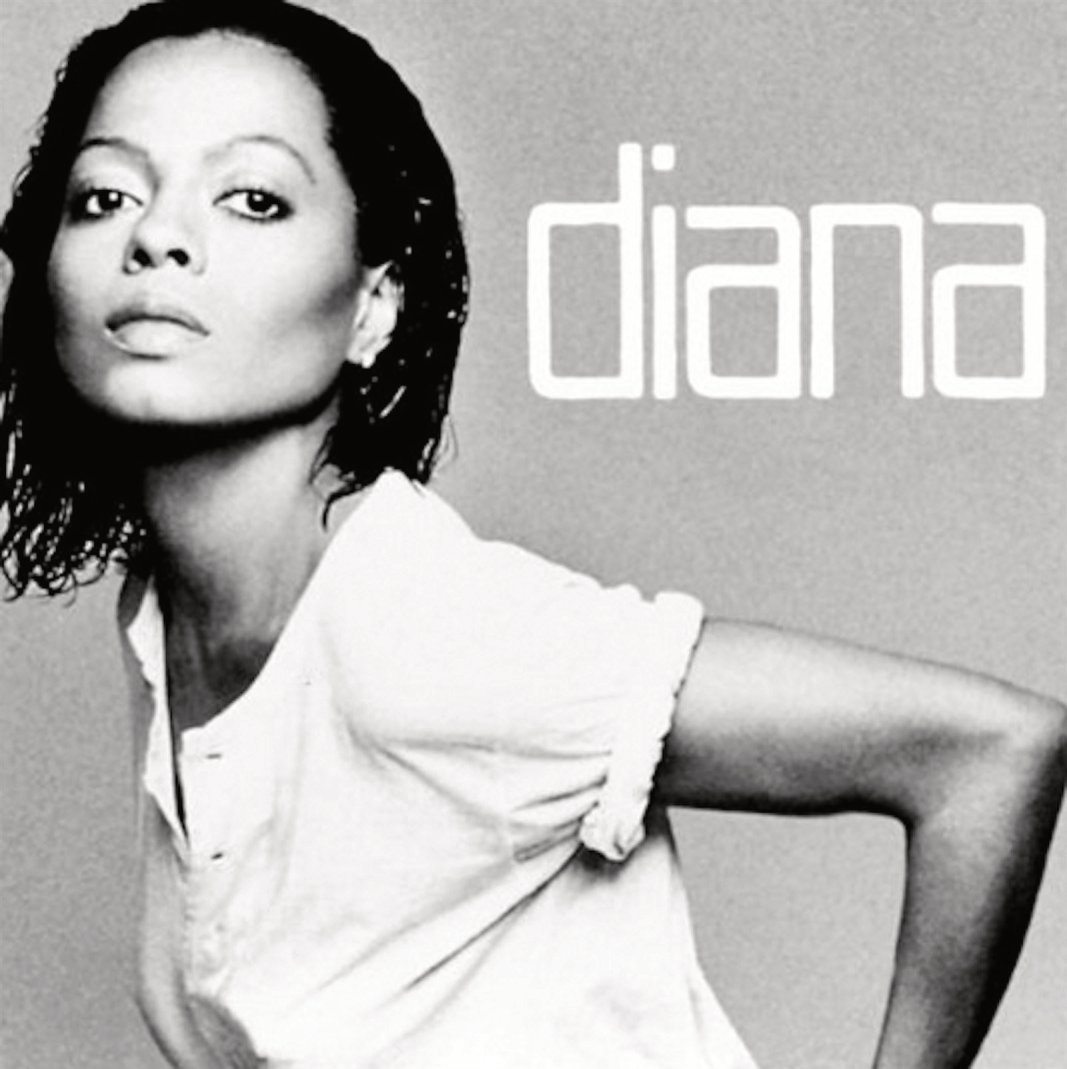 Impress the cat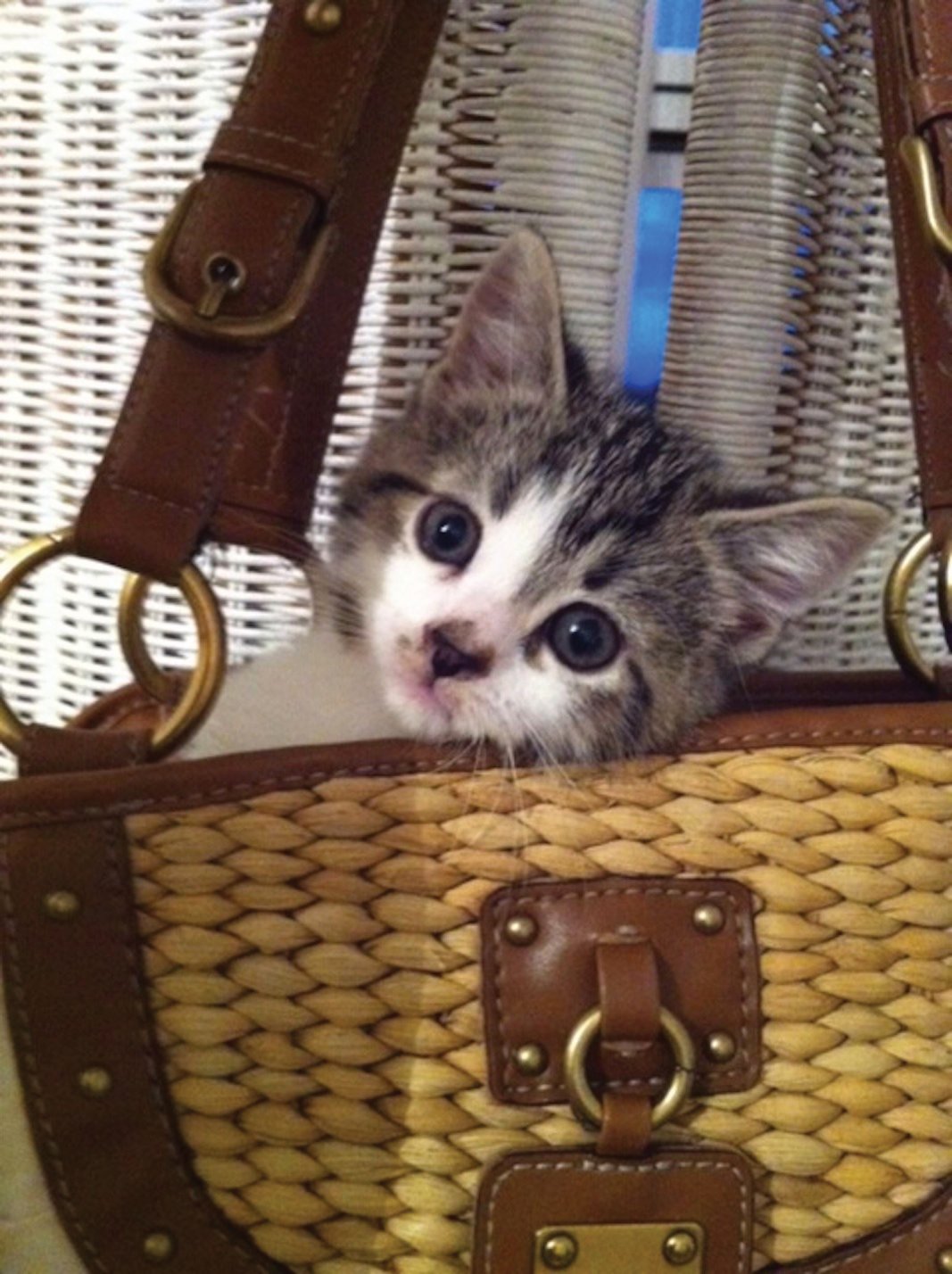 cutie
Until the next time
bye for now
xx
Hello and welcome back,
What a busy past quarter, and a seamless drift to 2015 ( or I hope so for all)
As we encounter the first segment of long fun outdoor days and calm nights, we'll be looking at some accessories and extras for that effortless summer look.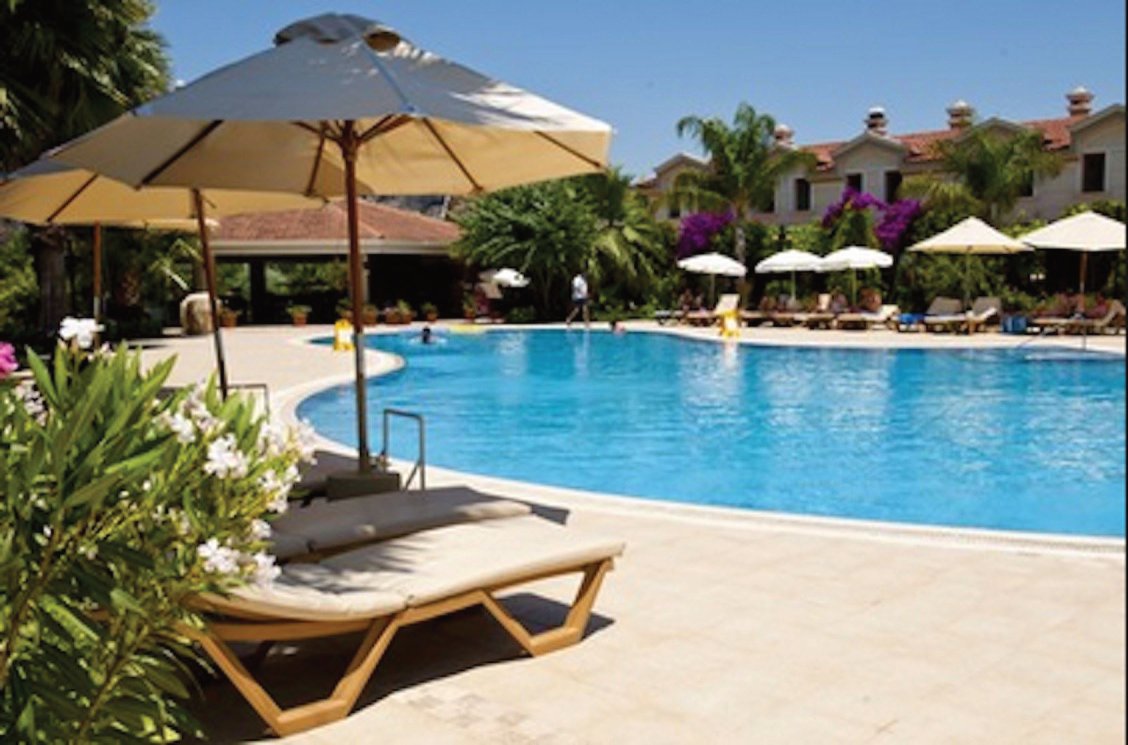 Haircare (all hair types)
Sun Sea and Pool haircare.
Our crowning glory, 
Some of us are blessed with luscious tresses and some of us have to work a little for the great end result and always worth the wait.
Hair protection is a must, there are so many products on the market promising to protect the hair from sun, sea and pool damage (I'm sure they all work wonders) However if you have the spare time and equipment, why not make your own hair protection product?
You will need:
Measuring Jug
1 Small empty spray bottle (clean)
Hair conditioner
30+ SPF
Cool boiled water
Olive oil/Almond oil/grapeseed oil (either will do)
Directions
2 tablespoons of hair conditioner to 6 tablespoons of water and add to the jug.
1 tablespoon of SPF
then add 1 teaspoon of Olive/Almond/ or grapeseed oil 
Mix and then fill the empty bottle with your fabulous concoction.
follow the ratio rule and to make whatever quantity needed.
Simply apply to the hair and comb through before getting into the pool or sea. 
Sun hats and scarves are the best protection, but in absence of, do apply your mix to the hair comb through.
Once retreated from the sun/sea/pool session, simply rinse hair and style as usual.
This is only hair protection from damage and not a full SPF barrier, so this treatment will not protect fully against UV rays.
Sun Hats
Super signature style complete with the signature hat.
Rag and Bone Fedora hat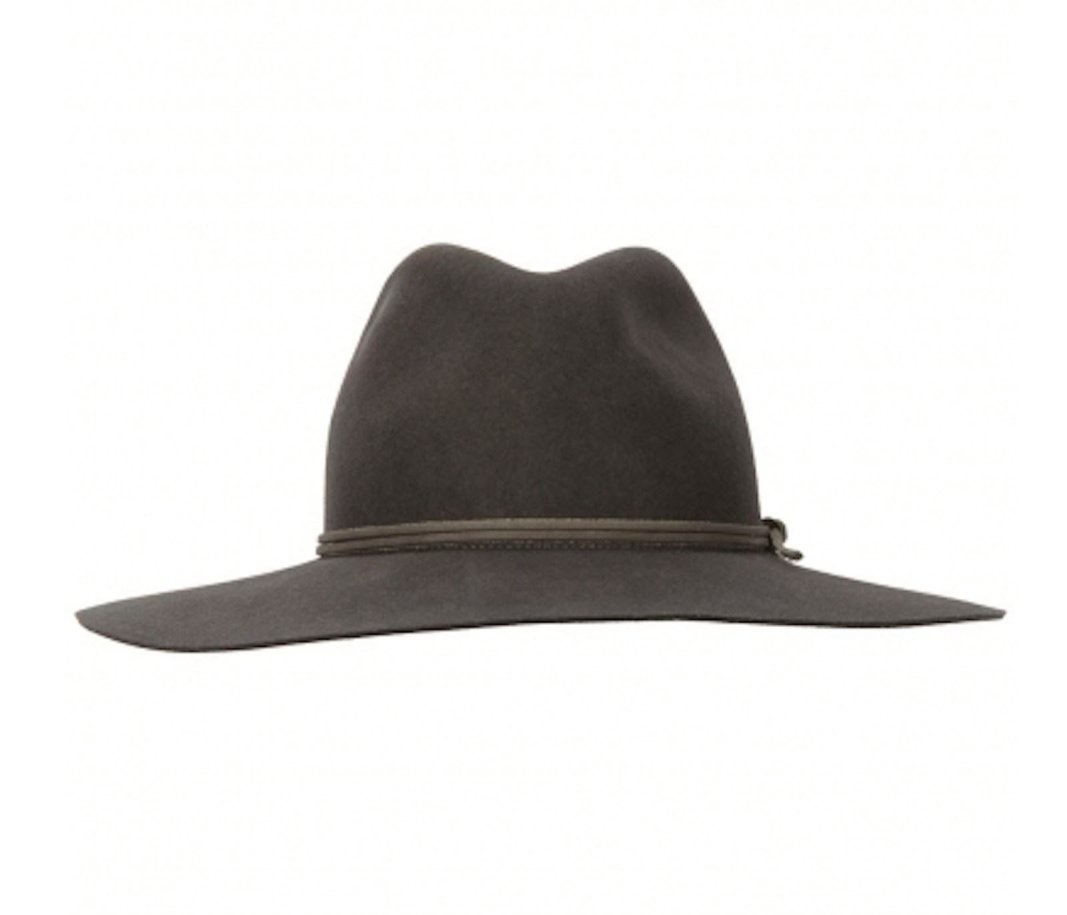 This gorgeous Fedora hat would merit any outfit with a style award, a universal style statement that can be worn by all. 
we love this hat because it practically goes with everything smart or casual. Voila!
Missoni Turban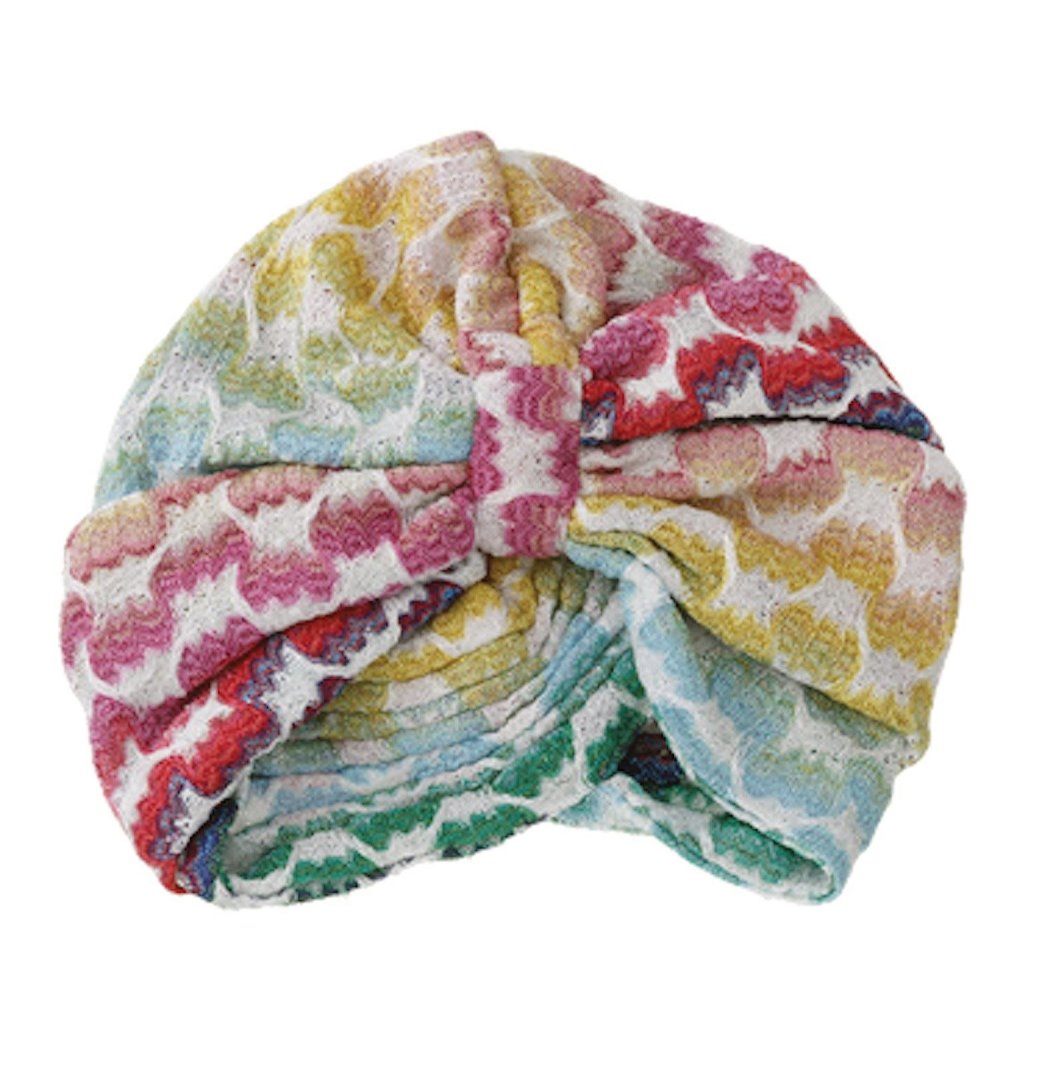 Turbans have made a comeback this season, popularly seen in 1960's fashion, this close fitting head garment seals the trend deal. Team with floaty fabrics of block colour along the lines of linen and silk separates, perhaps a hint of indigo denim somewhere in the ensemble..........
Guess Gaucho Hat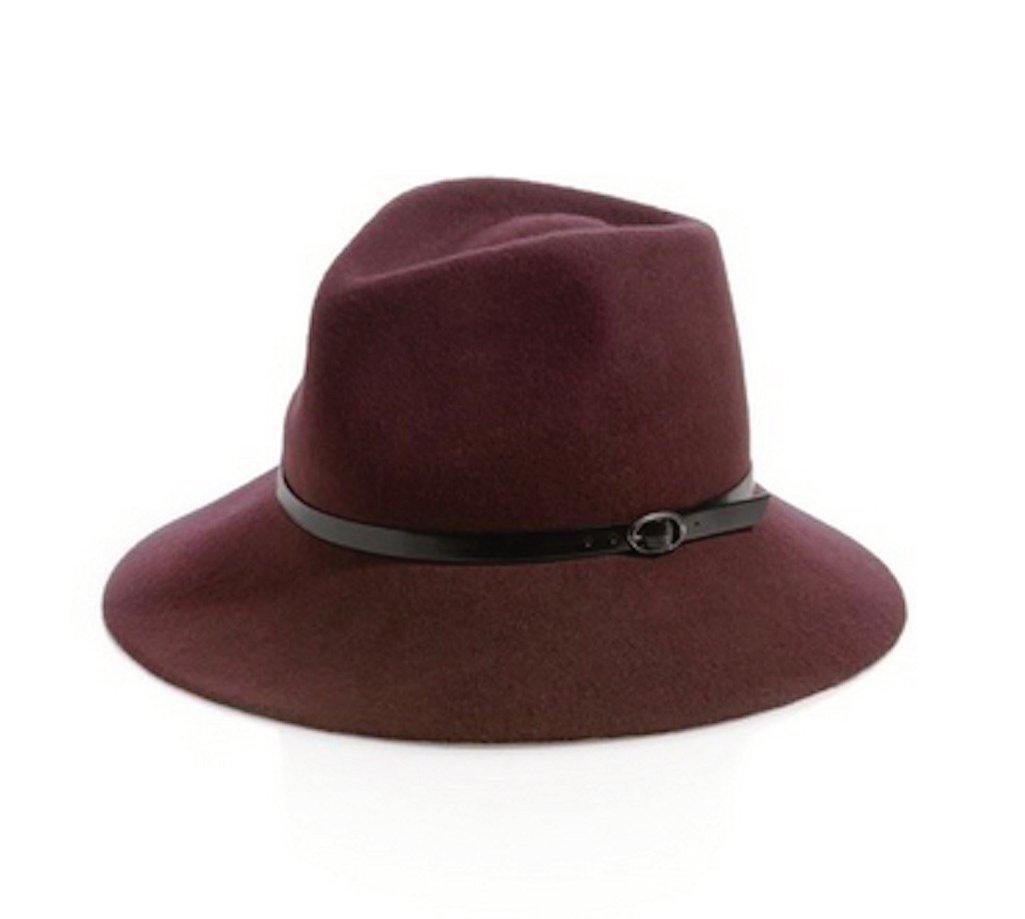 Another easily worn hat, the slightly turned down brim will encourage more of a sharp style, geared towards the smart attire opposed to casual, however 'horses for courses', be brave and experiment with style.
Drinks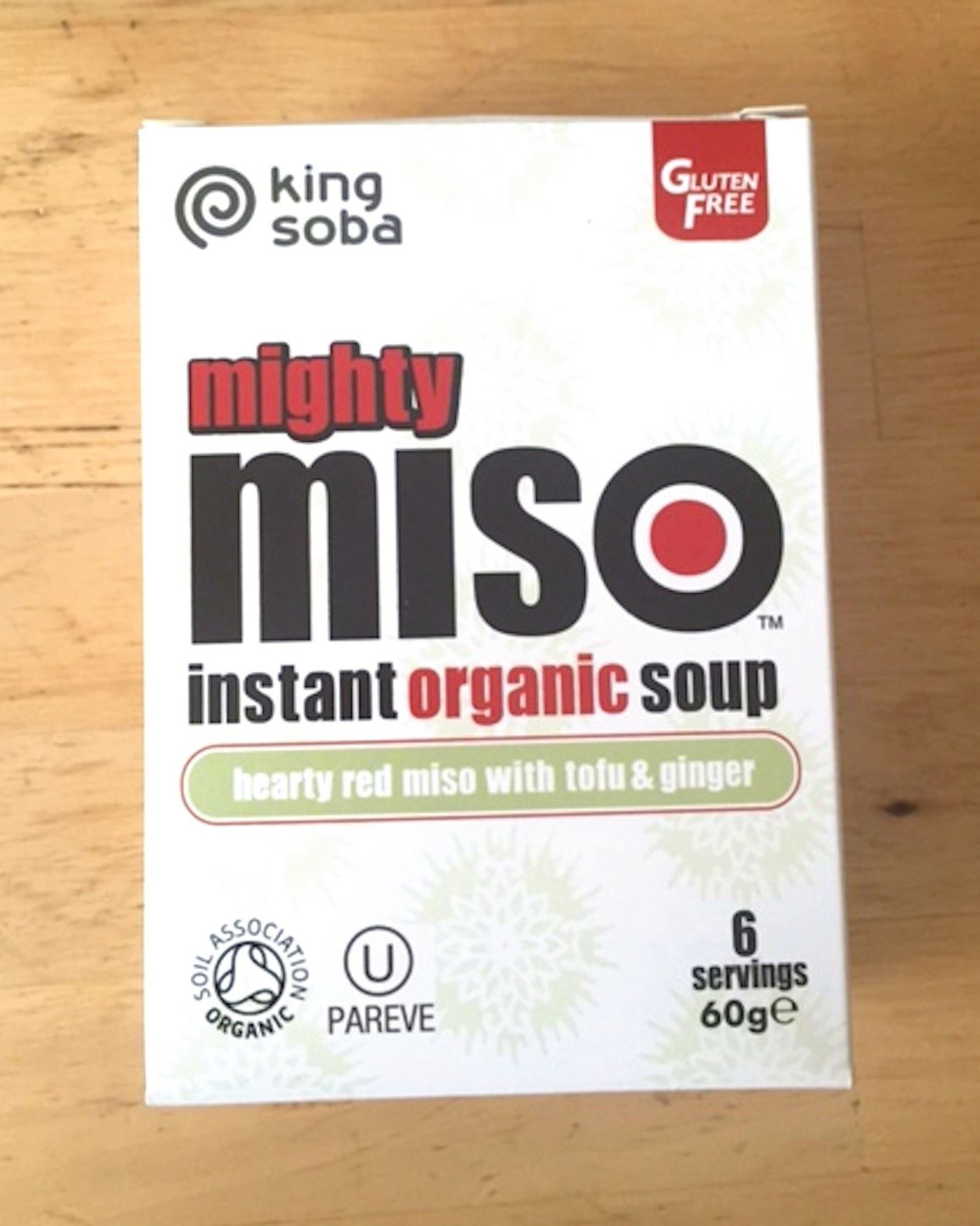 Firstly, yes it's an instant ( which we're not big fans of) surprisingly a really pleasant drink a little 'pick me up' for that lunch break boost. 
Scarves
Scarves, we use for:
Light cover from the sun or evening breeze (head and shoulders) 
Depending on the price tag, a spread for lunch break/ weekend/ festival, grass perching
Bun bag (lots of twisting)
or, tie four corners together and use as a bag
whatever your use here are our top picks:
Kenzo lion print Scarf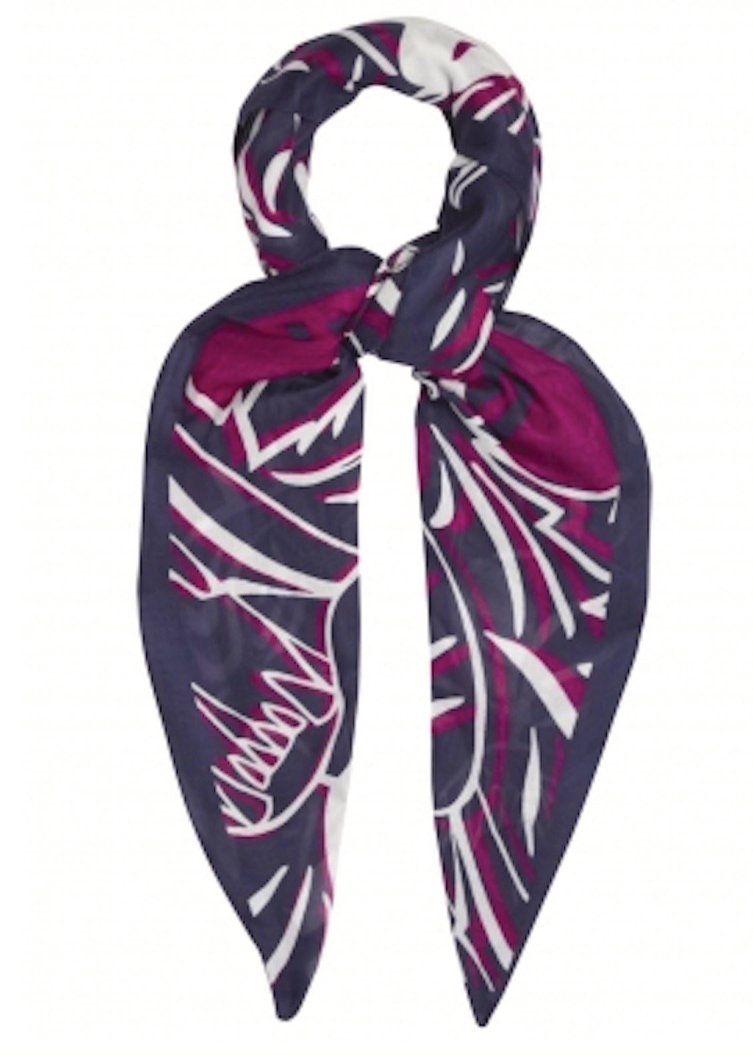 A beautiful scarf, which would only see our neckline and shoulders due to its beautiful price tag 
Dickens & Jones tassel Scarf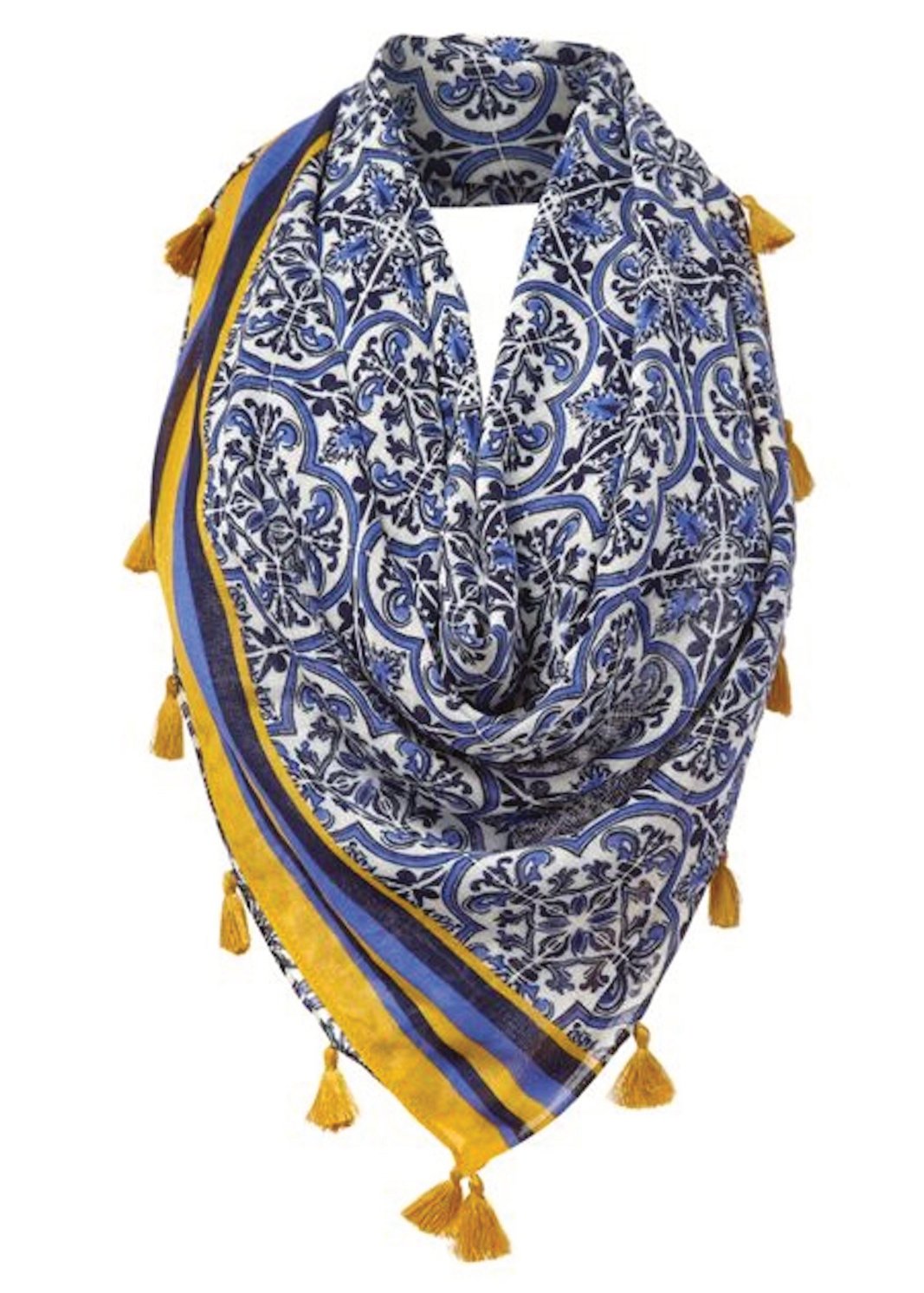 This scarf is great because it has unisex style quality, perfect for the minimalist wardrobe movement, space saving clothes sharing savvy.
Bright by Black Coral reef cashmere and silk Scarf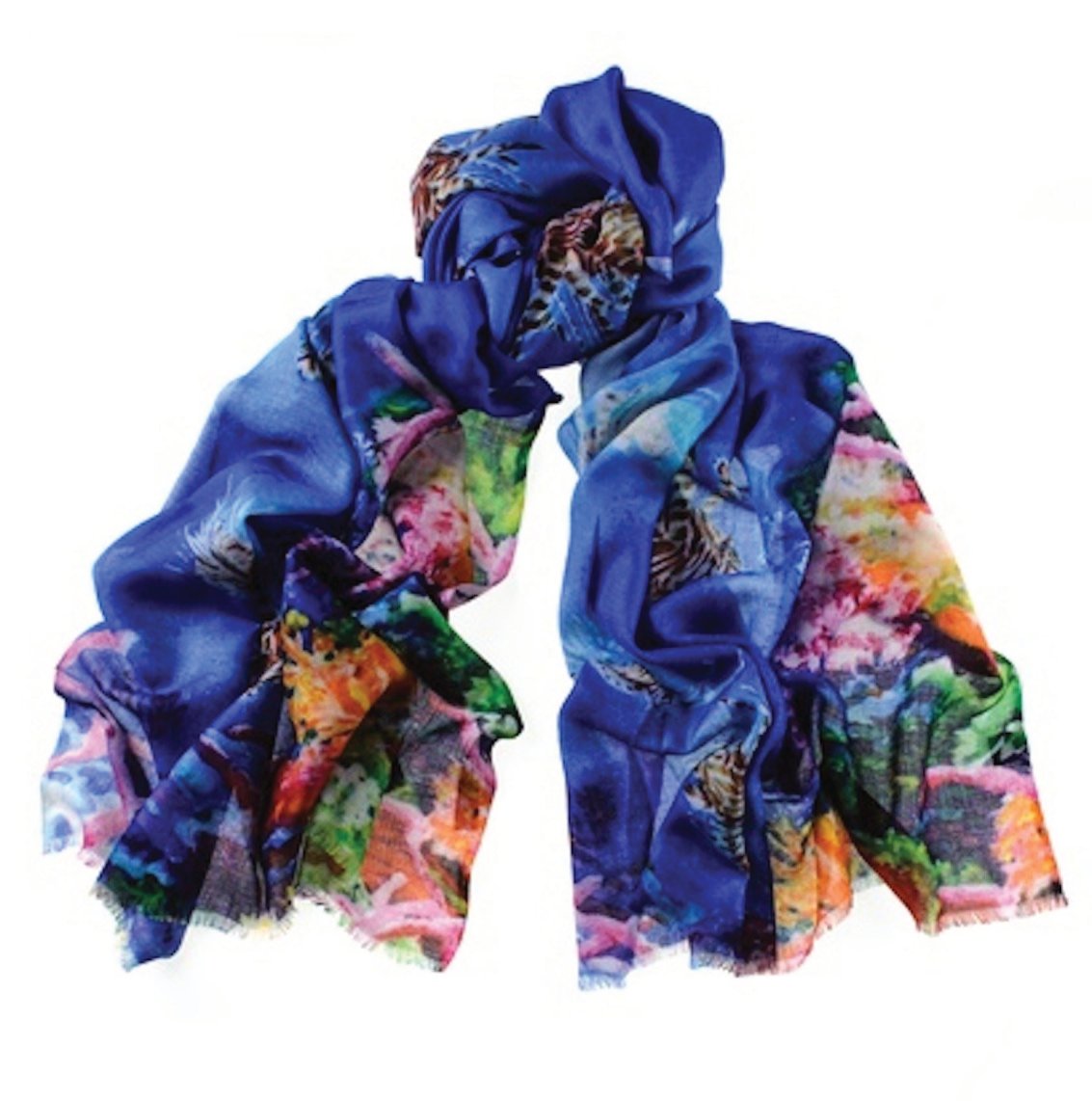 Our favourite, with the warmth of cashmere and the delicate movement of silk this scarf serves elegant multi use.
Music
We are listening to 'Digable Planets' (a new refutation of time and space) Jazz and mellow hip hop fusion.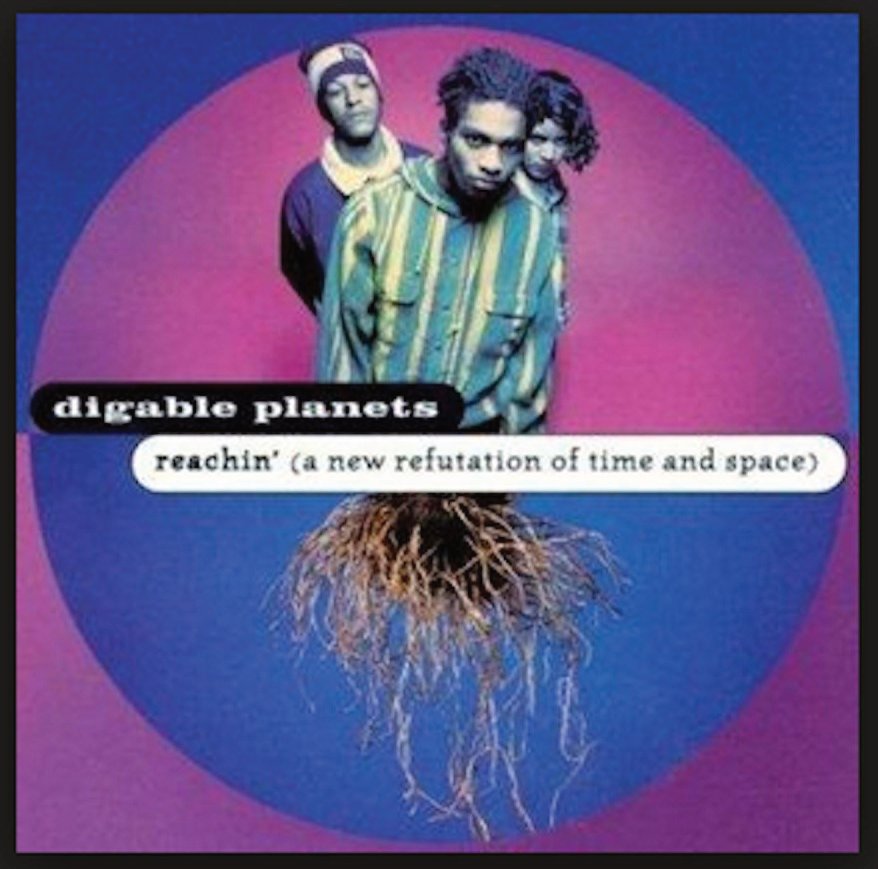 impress the cat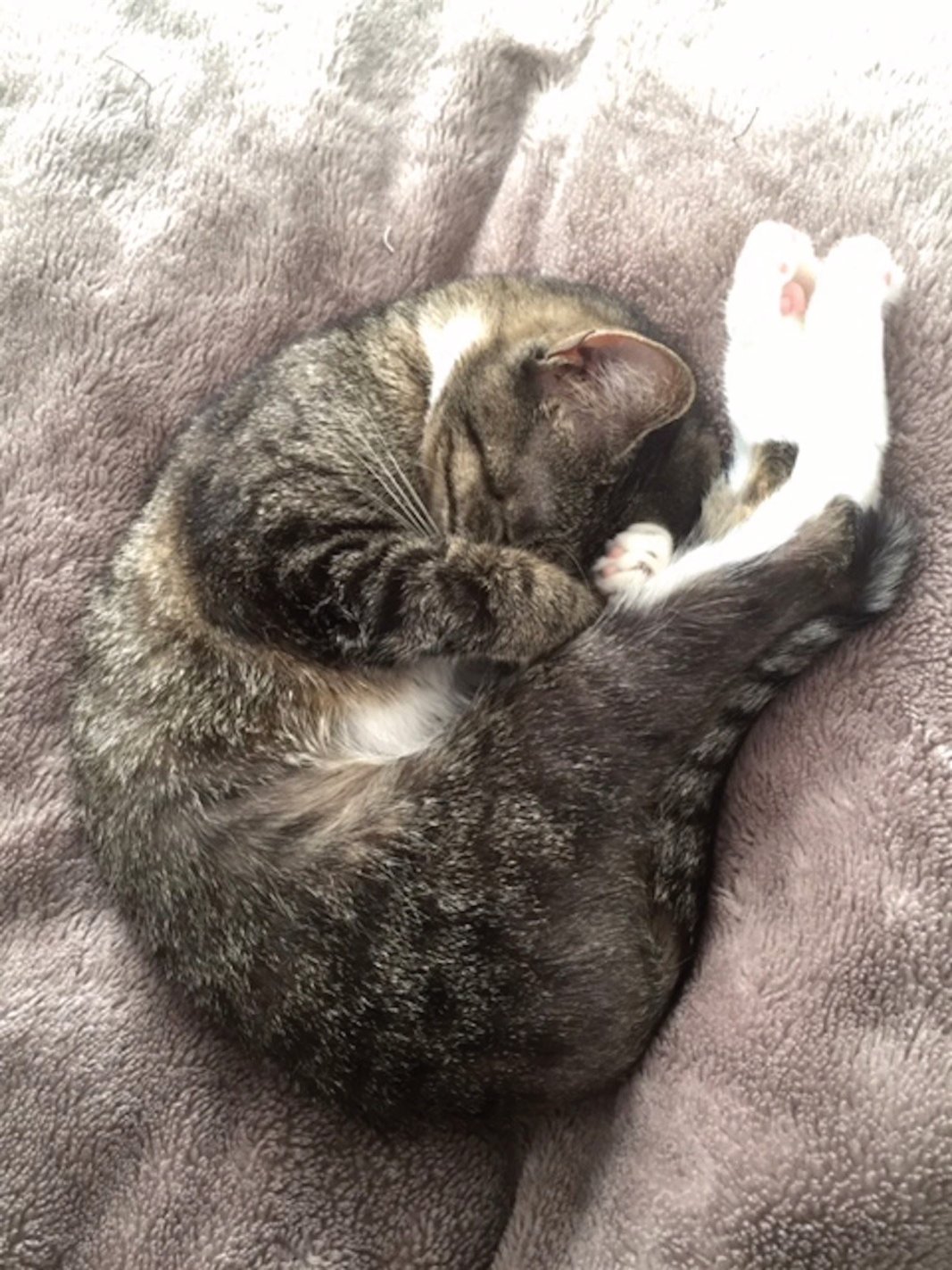 The prawn yoga pose, so poise! xx
Bye for now 
take care
be well
xx
PS: over the summer we will be styling for up and coming clothing labels, fresh from the catwalk, we'll keep you posted :)
Welcome to the grandstand of lifestyle fancies,
Product of the week
Matrix Biolage 
Deep Smoothing Leave in Creme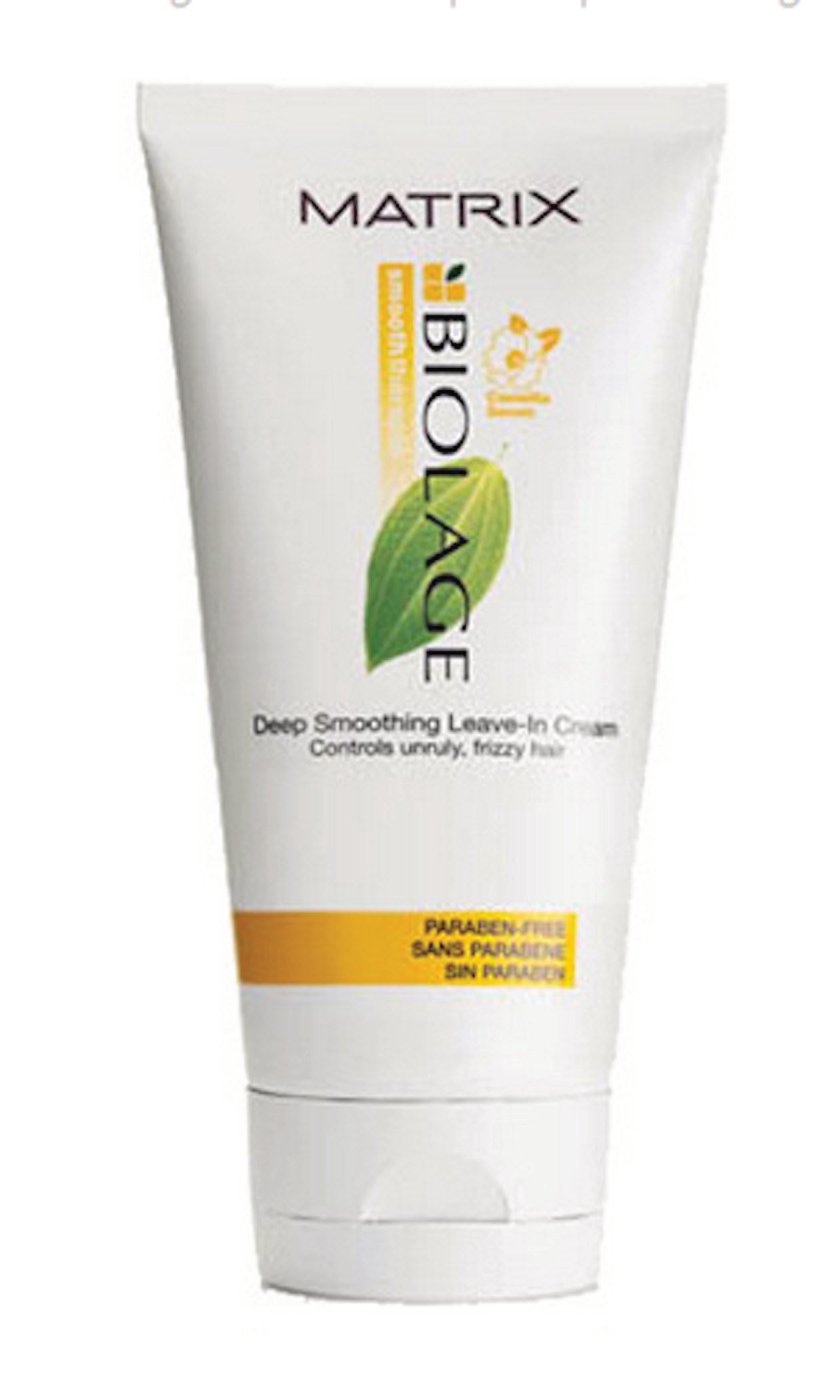 Product of the week, my favourite brand of hairdressing products definitely has to be Matrix, every product does exactly as it states in the physical world. Today I would like to rave about Biolage deep smoothing leave in crème.
Again it tames frizz, there is no hair annoyance exceeding the frizz stakes. So if a product manages to manage 'hallelujah' not only does the crème smell like the freshest meadow, during application you can feel the fortifying benefits for the hair. Apply on wet or dry hair.
Yogi Tea
Cold Season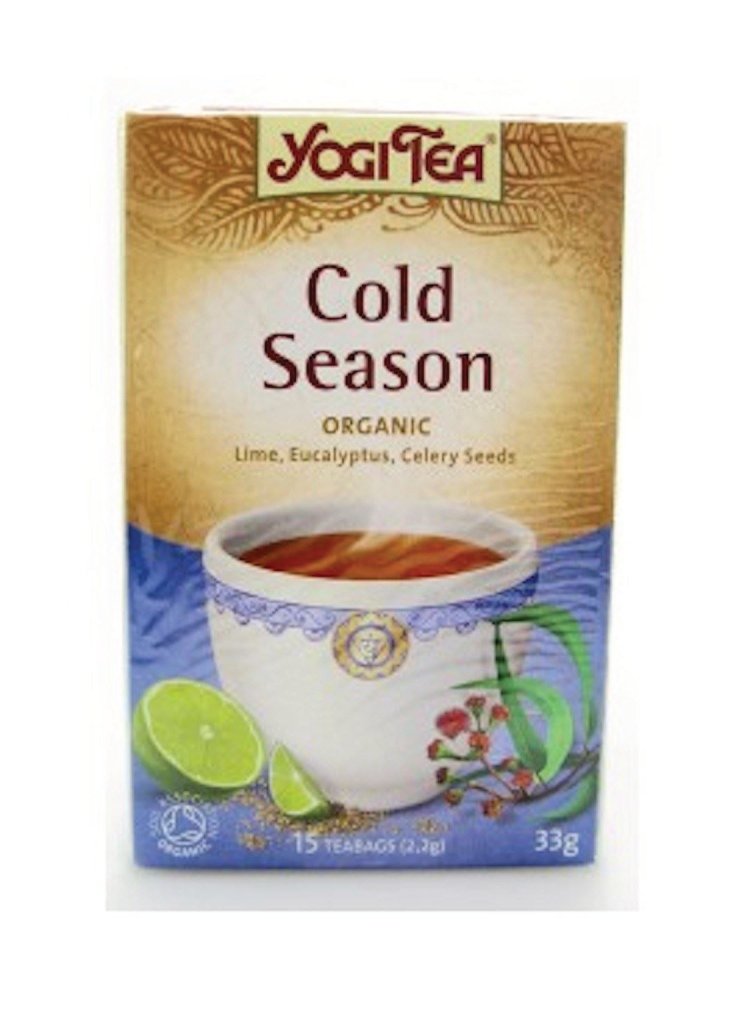 Tea Tea Tea, cold season tea a delicious drink with immune boosting qualities. ideal for keeping the cold bugs at bay, so if you, [like myself] have no time for a cold, not even 24hrs ;) start your own anti cold movement! These individually wrapped tea bags also have positive affirmations written on the bag tags bonus thumbs up!
Jumpers
Wildfox
Prairie Rose
Clean white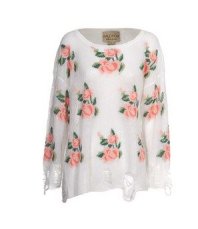 I love this destroyed pull over from Wildfox, its very cutesy with contrasting distressed hem and sleeves which adds edge and massive appeal.
Markus Lupfer
Black Skull square knitwear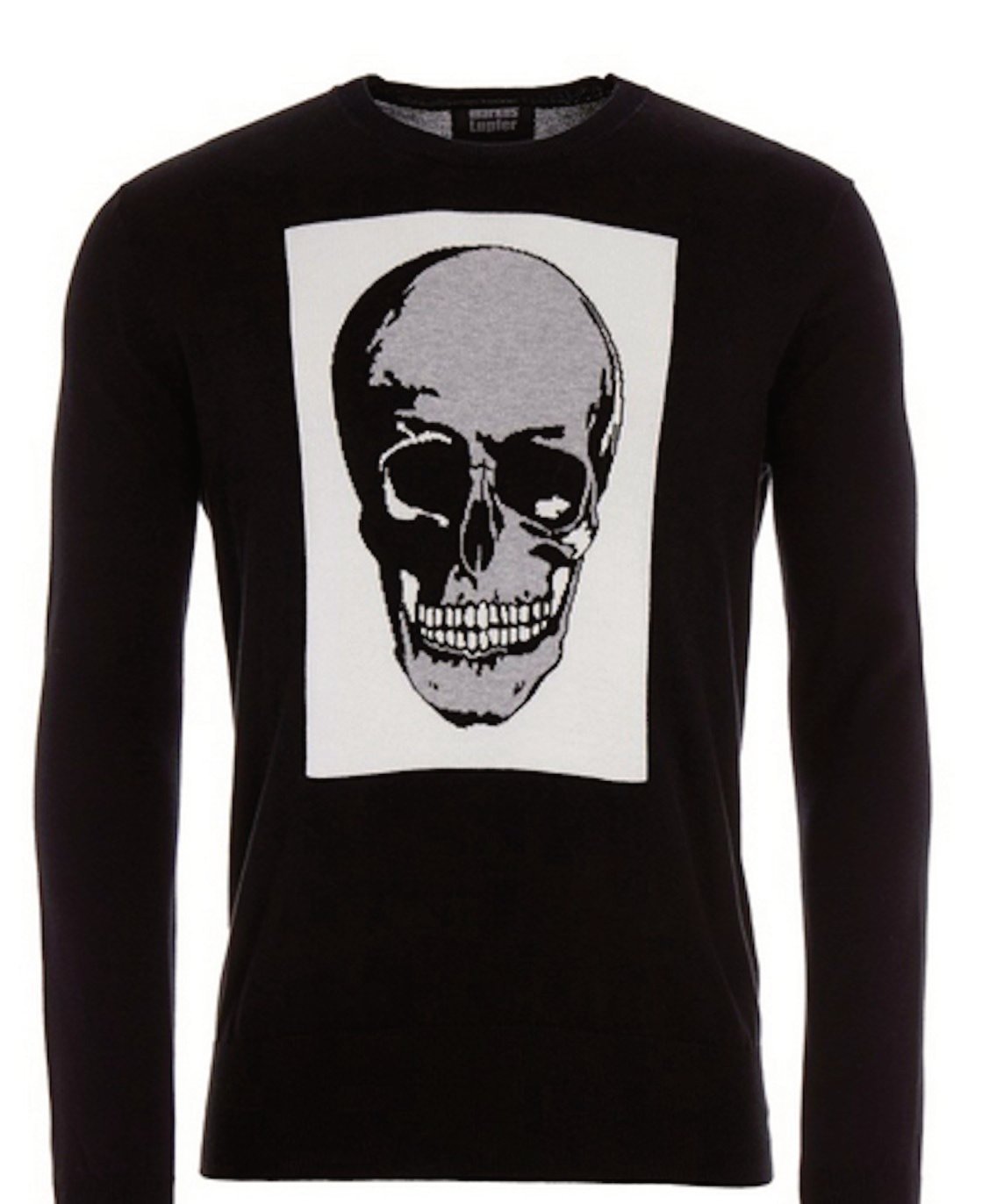 Gorgeous 100% cotton jumper from Markus Lupfer, quite sheer and delicate beautifully woven, Long sleeves have made a comeback! the longer the sleeve the better for that chilled out gothic look.


Missoni Cable Knit hat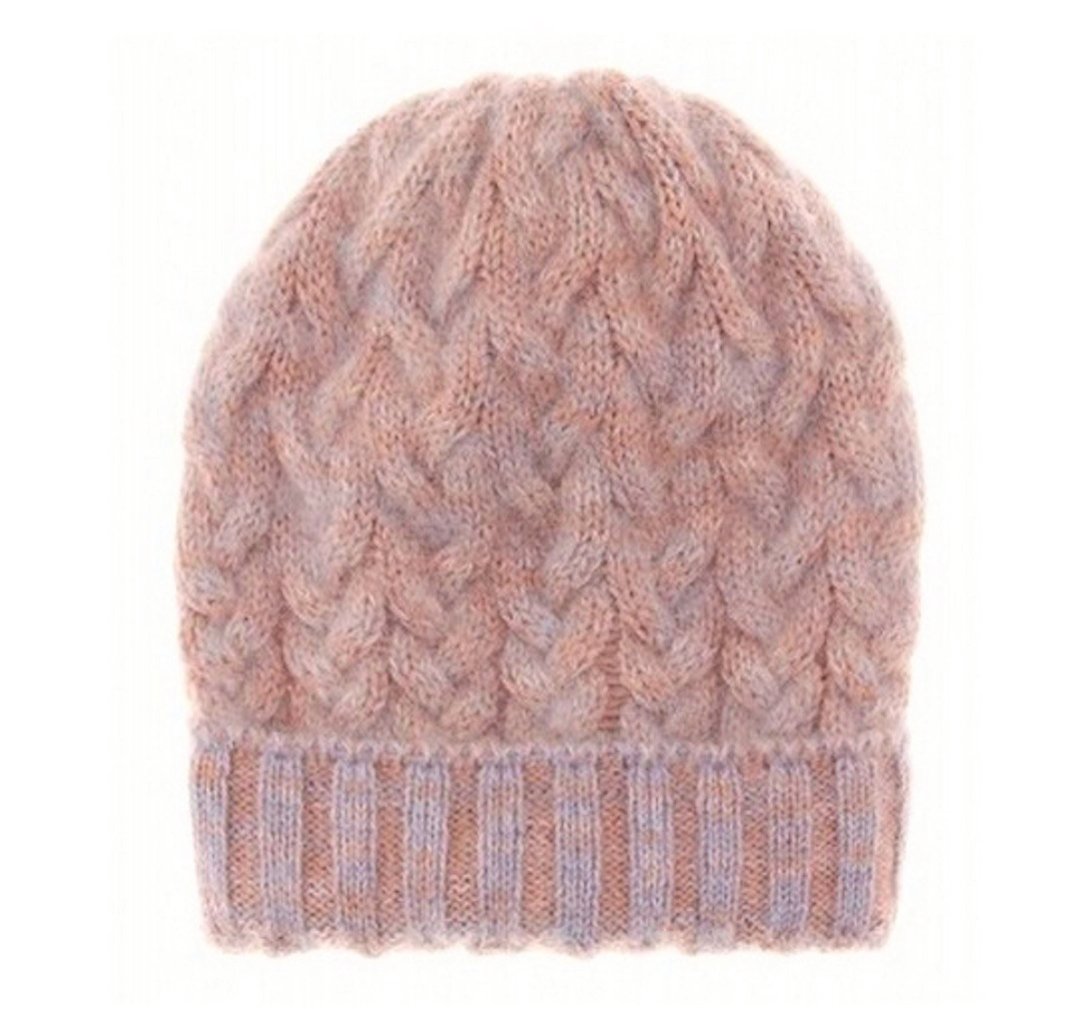 A warm hat from Missoni, articulate braid detail would look great with anything, a feminine pastel shade excellent for adding delicate colour to a gloomy season.
Comme Des Garcons PLAY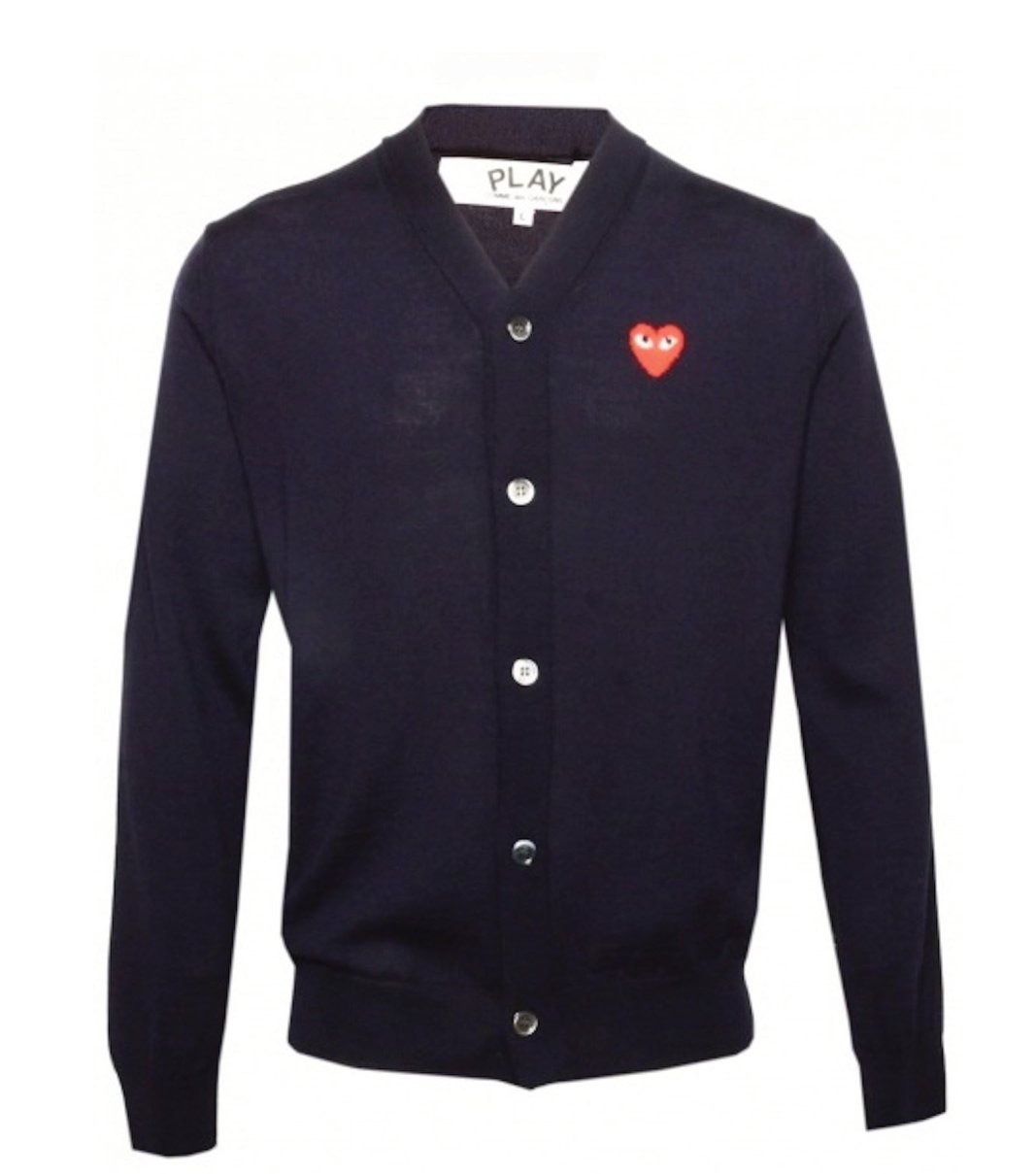 Gents, a handsomely constructed simple cardigan, 100% wool, available in many colours. Navy is the most universal colour for all shades and style of man.


Lanvin Sweater Graffiti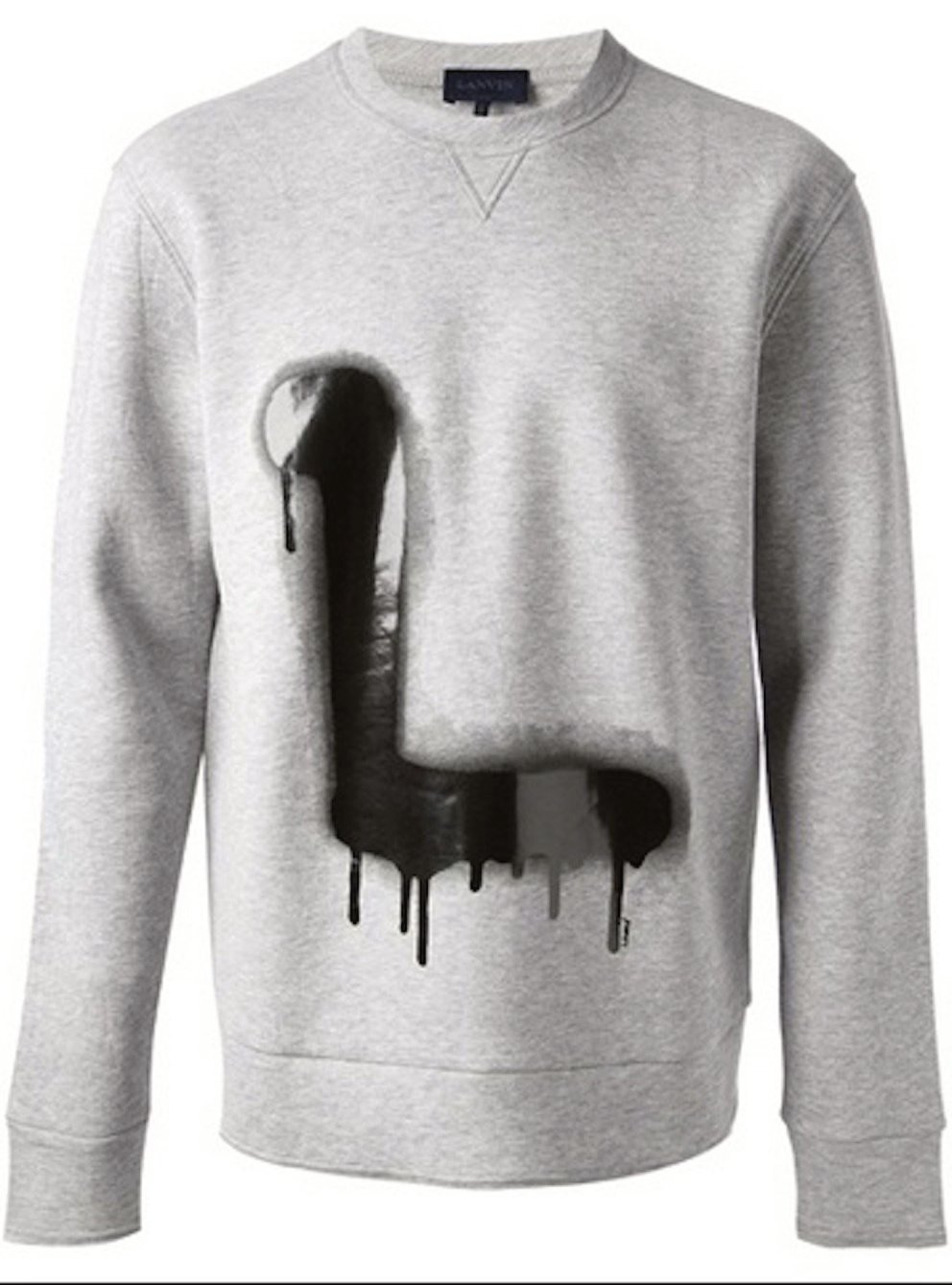 A cool sweater presented by Lanvin, very warm indeed a word of advice "hide from your Girlfriends, for, you may never see the the sweater again"
Marc by Marc Jacobs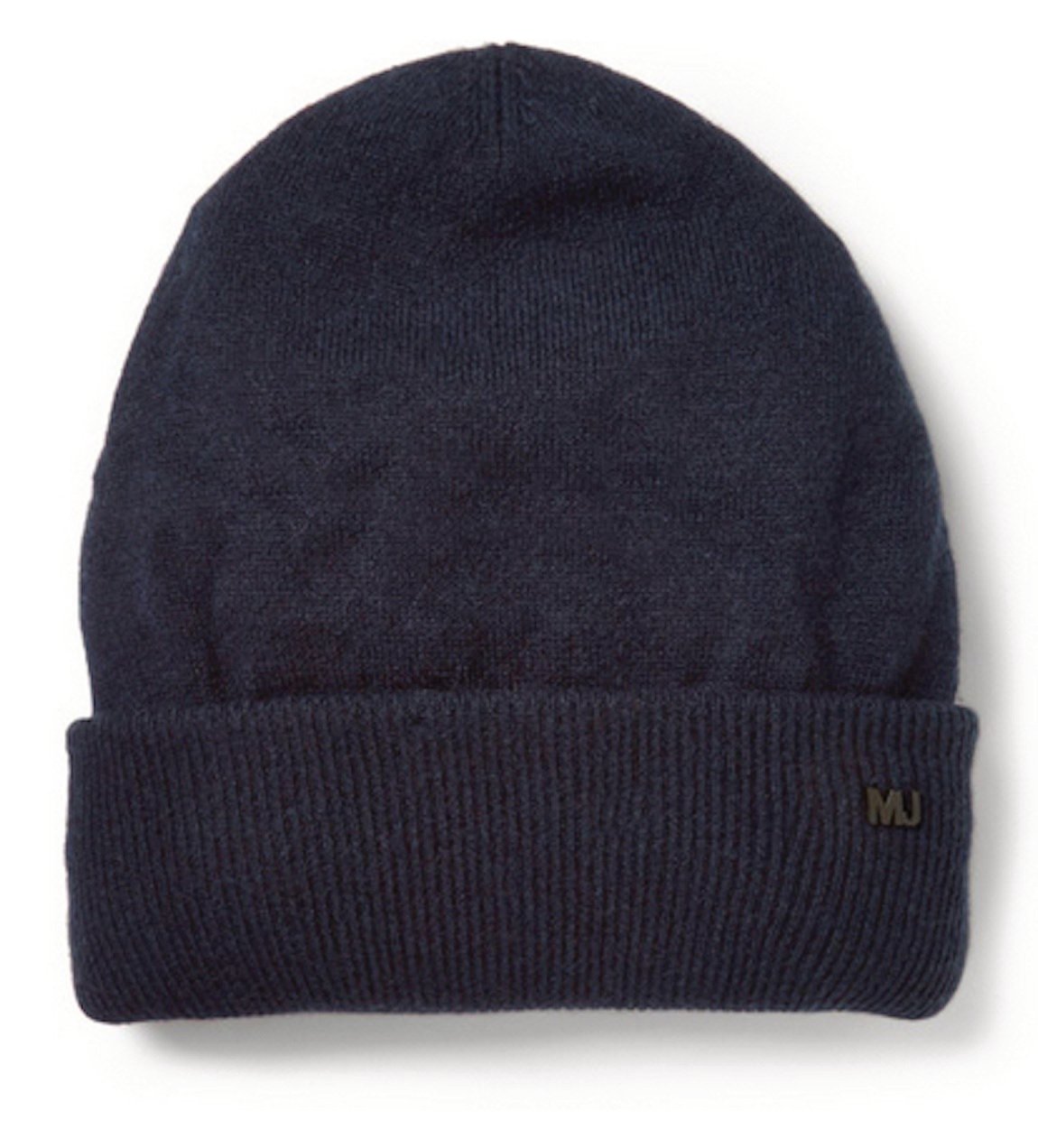 Colour block Cashmere beanie hat quite simple, I'm going for the less is more on this occasion and this luxurious beanie comes up tops.



the sound the sound


The beauty of Jazz 'Fantastic'Jazz is a dream world within itself for the listener, John Coltrane has captured the very essence for Jazz lovers. A Love Supreme.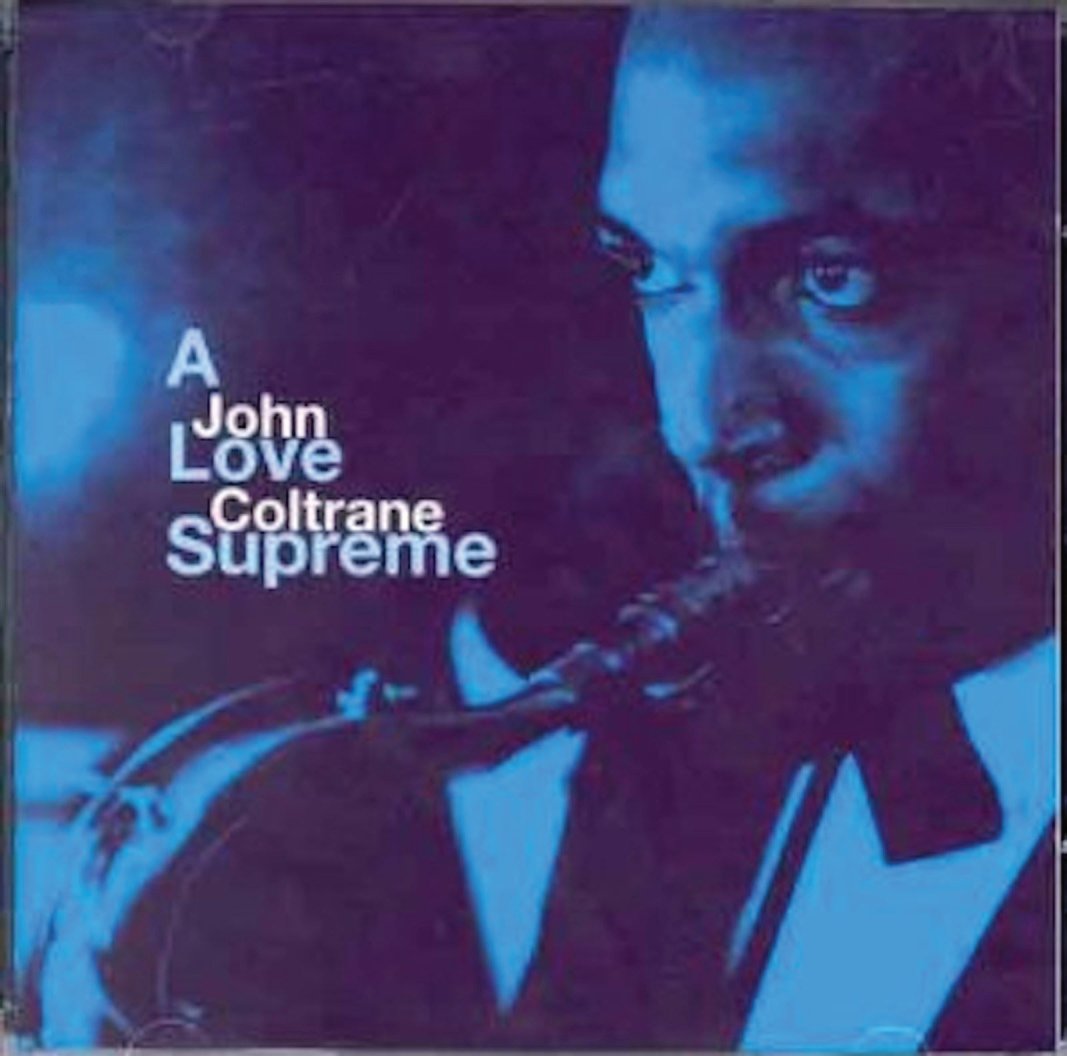 Impress the cat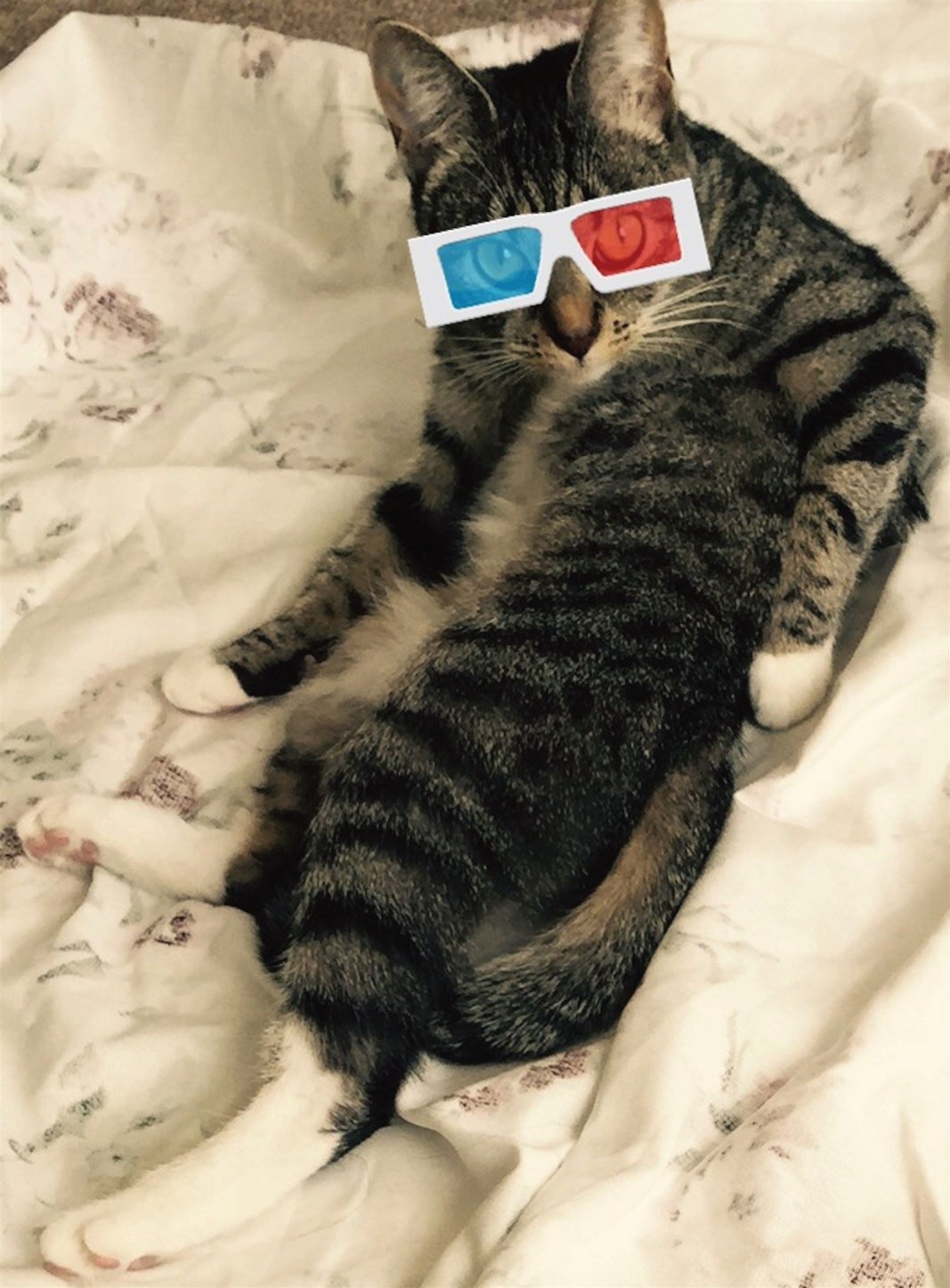 When she's not checking her credentials :)
Peace and love
xx
/